Welcome to Serena Family & Cosmetic Dentistry
A perfect smile can improve your oral health, but more importantly your confidence and self-esteem. Serena Kurt is an experienced dentist in Clairemont, committed to the highest oral health standards. Cosmetic dentistry has life-changing advantages.
She sees the changes in her patients' lives every day, and she is passionate about the positive impact that is possible with a healthy and beautiful smile. Using high-end dental technology and techniques, she creates the smile patients want with long-lasting biocompatible materials and outstanding aesthetic results.
With years of education, experience, and professional training, cosmetic dentist Serena Kurt offers a wide array of cosmetic dental procedures. Many of these procedures can be minor solutions to aesthetic problems with your teeth, while others may involve major work. No matter how small or severe your problem is, Serena Kurt is ready to deliver what she does best: remarkable restorative dental work.
Sometimes, there are problems with teeth, gums, or other oral tissue that require more involved treatments. These situations may happen when a patient has missing teeth, infections, gum diseases, or aesthetic problems that may need a more in-depth approach.
Dr. Serena Kurt is a proud partner with SIRONA, which is a German state-of-the-art dental technology company. Using this high-end technology in our office, she creates ceramic E-max dental crowns in Clairemont, veneers, inlays, and onlays in a single visit. At Serena Family & Cosmetic Dentistry, you will find the best technology to treat any dental problem.
San Diego Dentist Offering General and Cosmetic Dentistry
If you are looking for an experienced and trusted cosmetic
dentist in San Diego, you are looking at the right place.
Clairemont Dentist Dedicated to a Positive Impact on Your Life
Serena Family & Cosmetic Dentistry is always welcoming new patients, and head Dr. Serena Kurt would love to have you as part of our dental community. Dr. Kurt polished her skills and knowledge over more than 20 years, providing top-notch cosmetic dentistry adeptly. She has never stopped improving her education through ongoing professional development and training.
She knows the importance of a healthy and beautiful smile and its impact on patient's lives; that's why she has a personal commitment to her patients. At our dental office, you can find dental care that goes above and beyond the usual standards.
We enjoy providing exceptional service, and our approach is patient-centered. She focuses on your goals when it comes to your teeth to meet and exceed your expectations.
We invite you to be part of our dental family. Our dental office in San Diego offers a full spectrum of dental treatments and procedures, including general, cosmetic, restorative, and implant dentistry in a compassionate and comfortable environment.
Dr. Kurt's main goal is to help patients to achieve their dream smile while feeling comfortable. She is a perfectionist, so patients can feel confident that she won't rest until they have a healthy, natural-looking smile.
She understands that teeth are something we use every day, and combined with her artistic ability, dental services, and attention to detail. She will work tirelessly to achieve the results you expect.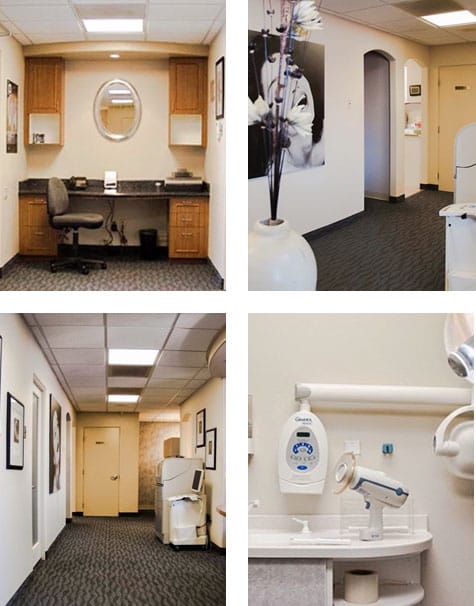 WE ALWAYS WELCOME NEW PATIENTS
Patient Special: Dental Exam, X-Rays
& Basic Teeth Cleaning for $59

TEETH WHITENING
Zoom teeth whitening is ideal for enhancing the whiteness of your teeth using hydrogen peroxide gel and a visible LED light lamp.
The teeth bleaching procedure mixes the light and gel to provide excellent results in the least amount of time possible. When there's a notable contrast in the color of the teeth, they're bleached to a brighter shade of white. Bring out the dazzle in your smile with Zoom whitening.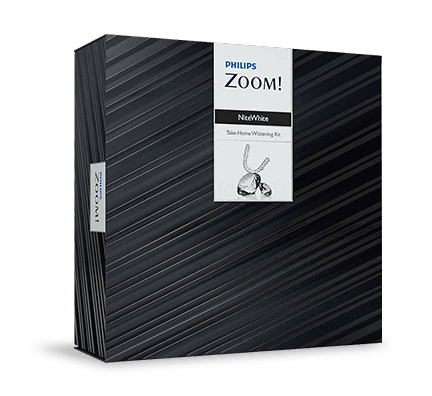 DENTAL IMPLANTS
Dental Implants perform as a real tooth does thanks to staying attached to the jawbone. If you want to repair an individual tooth, multiple teeth, support a fixed bridge, removable and full dentures, implants are the safest choice.
San Diego dental implants benefit your life and improve your self-esteem. Nobody will be able to tell that you have implants since they look and feel just like real teeth.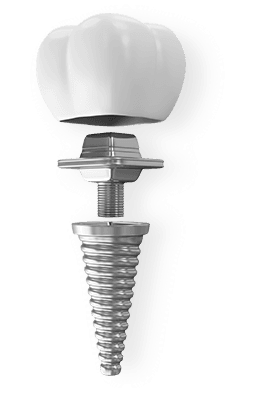 DENTAL VENEERS
Our technology allows us to create full-ceramic E-Max dental veneers. With her mastery of aesthetics, cosmetic dentist Dr. Kurt can use dental veneers to make almost any smile flawless.
A porcelain veneer improves the appearance of the visible front surface of a tooth & is a time-saving treatment.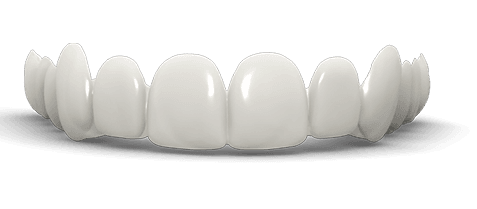 DENTAL CROWN
Our technology allows us to create full-ceramic E-Max crowns. The beautiful porcelain look of E-Max caps makes them ideal for the anterior teeth. E-Max crowns are utilized for single tooth replacements and bridges of no more than three units.
A crown can also be placed on top of an implant to provide a tooth-like shape and structure for function.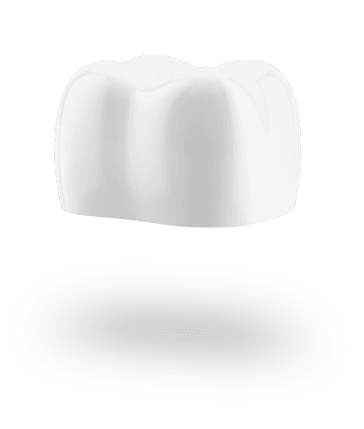 Address
4453 Clairemont Mesa Blvd
San Diego, CA 92117
Opening Hours
Monday – 9:00 am – 6:00 pm
Tuesday – 9:00 am – 6:00 pm
Wednesday – Closed
Thursday – 9:00 am – 5:00 pm
Friday – Closed
Saturday – Closed
Sunday – Closed
Email
info@serenasandiegodentist.com
Phone
(858) 800 3909
Kind Words from Our Patients
We encourage you to see for yourself the countless of happy
reviews that have placed their trust on us so you too can make a
smart decision today!

Dr. Kurt and his staff are incredibly professional. The office's atmosphere is bright and friendly. Dr. Kurt himself is extremely personable and down to earth.

Latest News & Articles Regarding Your Oral Health
Patient reviews, testimonials, and endorsements are so helpful in keeping our practice thriving. We would really appreciate an online review from you!
Please visit one of the respected sites to leave a review or comment about your San Diego Dentist at Serena.
Take some time to read the latest news and articles regarding your oral health. Includes helpful tips on how to improve your oral health and articles regarding innovations in the dental world.