Faster and Precise Dental Technology for Superior Oral Care
Revolutionizing Restorations: Same Day Dental Solutions
At our dental practice, we take pride in utilizing cutting-edge dental technology to meet and exceed our patients' expectations. That's why we rely on Sirona technology, a top brand in dental implants technology worldwide, to provide effective and long-lasting solutions. With Sirona's state-of-the-art machines, we can achieve remarkable results with zero margin of error, ensuring precision and accuracy in every procedure.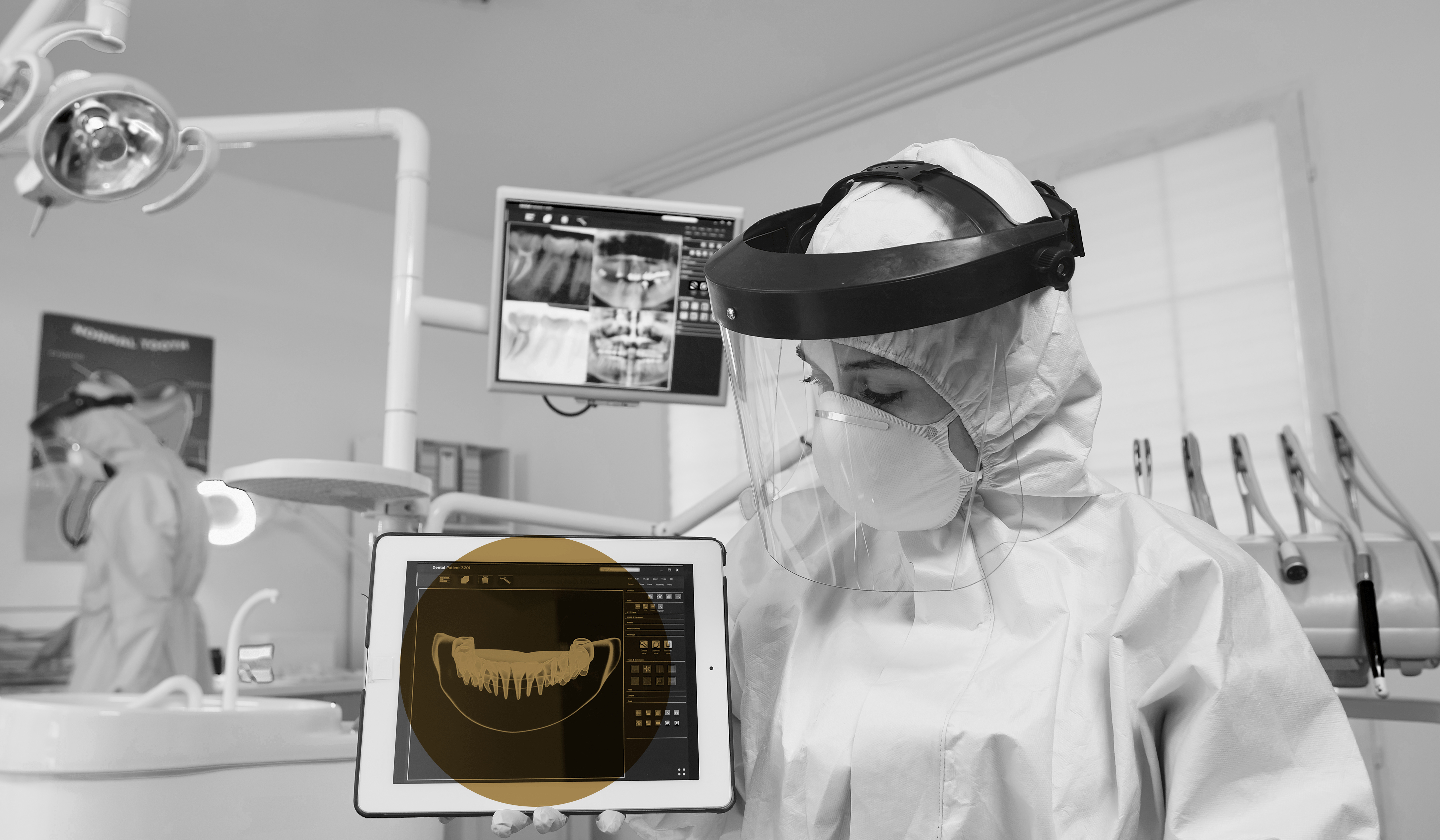 The Power of Artificial Intelligence in Dental Care
Modern dental technology has been revolutionized by the integration of artificial intelligence (AI). The use of AI-powered software allows our dentists to access comprehensive information about a patient's medical and genetic history, enhancing their ability to diagnose and prescribe tailored treatments accurately.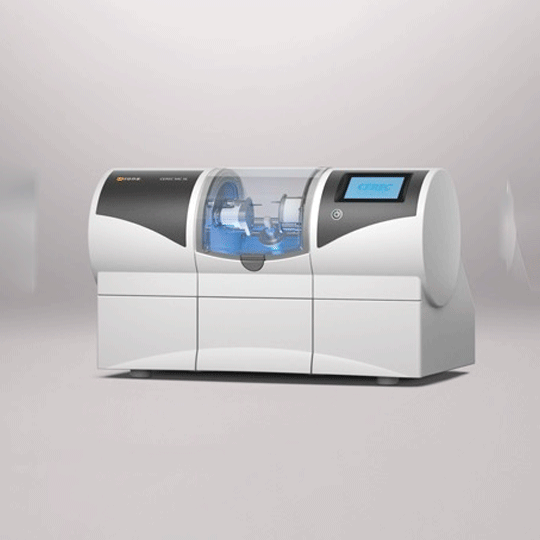 Sirona CEREC MC XL: Leading the Way in Dental Restorations
The Sirona CEREC MC XL is an exceptional dental technology equipped with AI capabilities. It enables our dentists to create digital impressions of a patient's mouth with unparalleled precision. This means our patients can visualize the treatment process on the monitor while the restoration is being designed with the software, ensuring maximum patient satisfaction.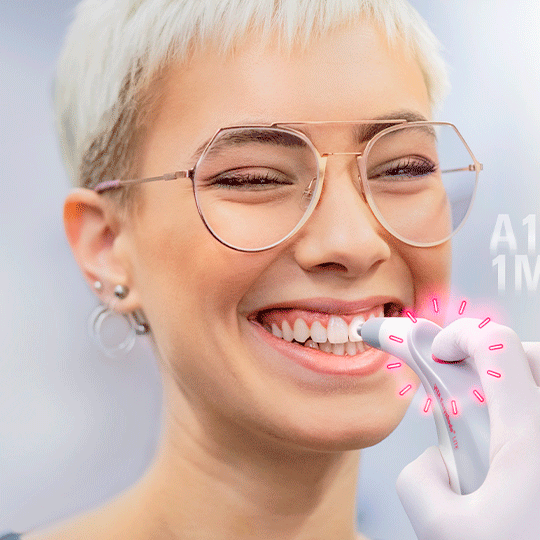 VITA Easyshade Color Matching: Crafting a Perfect Smile
With VITA Easyshade Color Matching technology, we can determine the precise tooth shade of our patients. This is crucial for selecting CAD/CAM materials, creating layered crowns, choosing prosthetic teeth, planning esthetic corrections, and more. This advanced technology ensures a perfect match for every restoration, creating a natural and beautiful smile.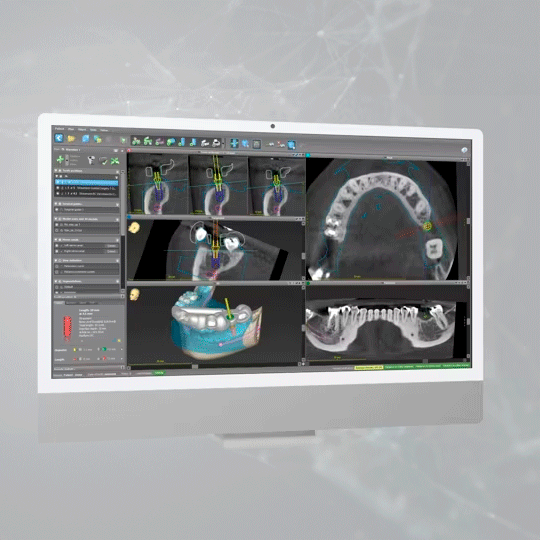 A-I 3D Implant Planning Software: Precision and Safety in Implant Dentistry
For dental implant procedures, our doctors use special 3D implant planning software to create surgical guides that precisely guide the placement of implants. The AI-powered software optimizes the implant placement, saving time, ensuring safety, and improving the overall results.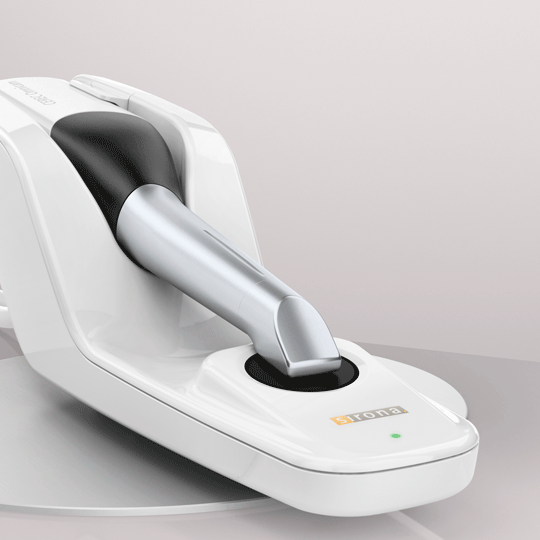 Sirona Intraoral Camera: Advanced Imaging for Immediate Restorations
Our Sirona Intraoral Camera allows us to create custom porcelain crowns and veneers right in our office during a single visit. The digital impressions of your teeth are taken, and the restoration is designed using the CEREC design unit. The restoration is then milled using the CEREC milling unit, and you can walk out of our office with the final restoration in place, eliminating the need for temporary restorations.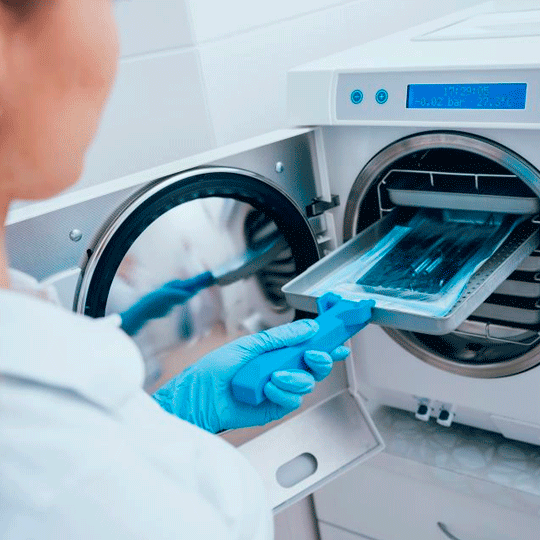 Automatic Dental Sterilizers: Ensuring the Cleanest and Safest Equipment
Our clinic is equipped with state-of-the-art automatic dental sterilizers, including the Ritter M11 and the BioSonic® UC300. These sterilizers have one of the largest chamber sizes of any tabletop sterilizer on the market, ensuring that our patients get the cleanest and safest equipment for their treatments.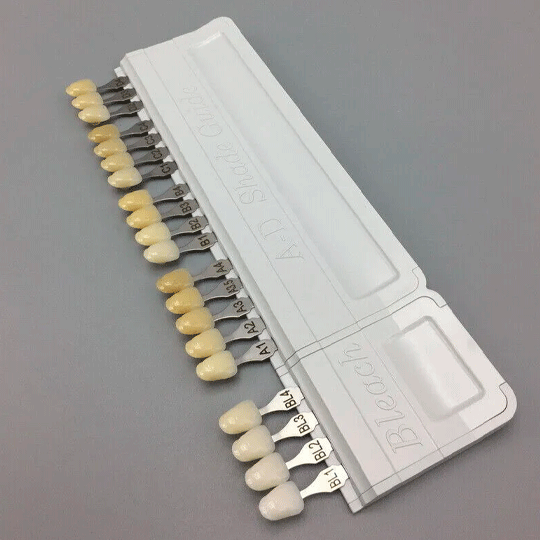 VITA Premium Dental Ceramic Firing: Versatility for Custom Dental Implants
VITA Premium Dental Ceramic Furnaces offer unmatched adaptability for dental labs. The innovative design allows us to work with ceramic for various and custom dental implants, meeting the unique needs of each patient.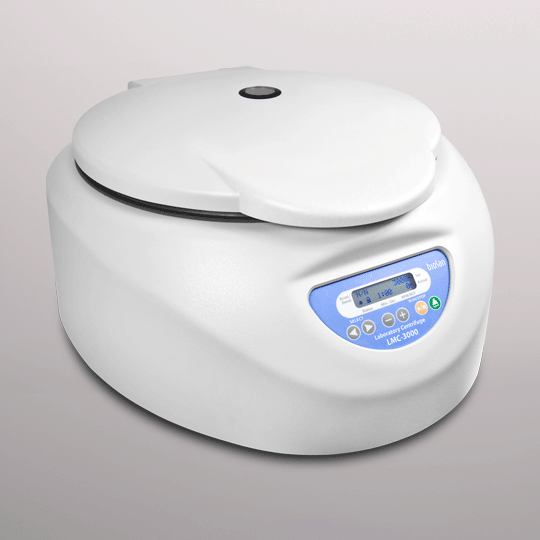 Hi-Tec Biomedical Centrifuge System: Accelerating Tissue Regeneration
Endoret® Biomedical Technology stimulates tissue regeneration using autologous proteins. By concentrating blood proteins involved in tissue regeneration and applying them to the injury site, this technology promotes faster healing. No exogenic agent can effectively govern all these processes, making Hi-Tec Biomedical Centrifuge System an essential tool for advanced dental care.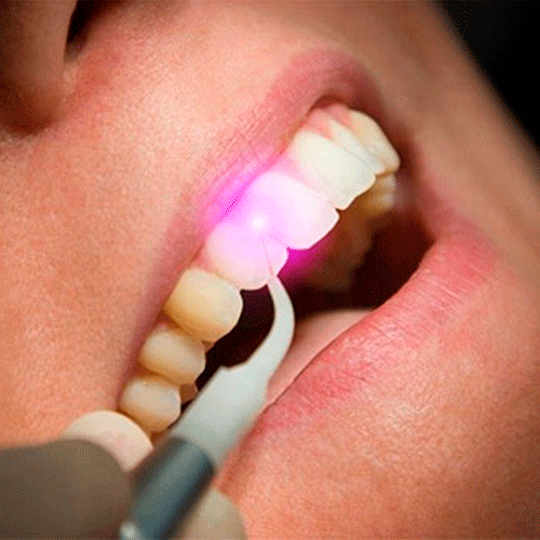 Diode Laser: Precise Soft Tissue Treatments
Our diode laser offers precision in removing soft tissue, such as gums and bone tissue. It is used in gum disease treatment to decontaminate infected gum pockets and remove diseased gum tissue. The benefits for patients include painless treatments, minimal bleeding, and reduced swelling.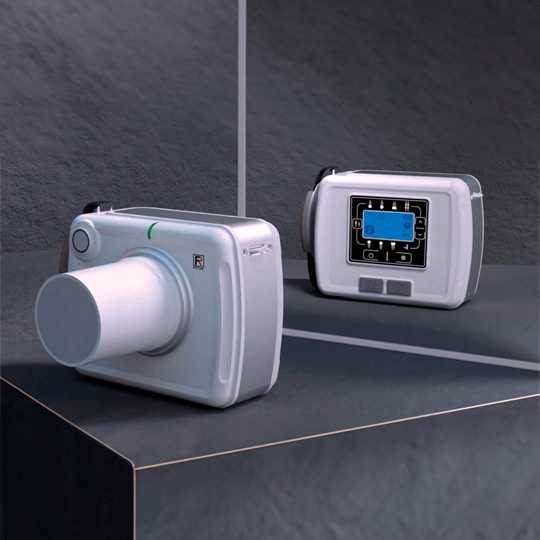 Advance Portable Dental X-Ray: Faster and Safer Radiographs
Panoramic two-dimensional X-rays capture the entire mouth and jaw in clear detail in a single image. The advanced technology allows us to evaluate the condition of your teeth and plan procedures with greater accuracy, providing faster and safer radiographs for our patients.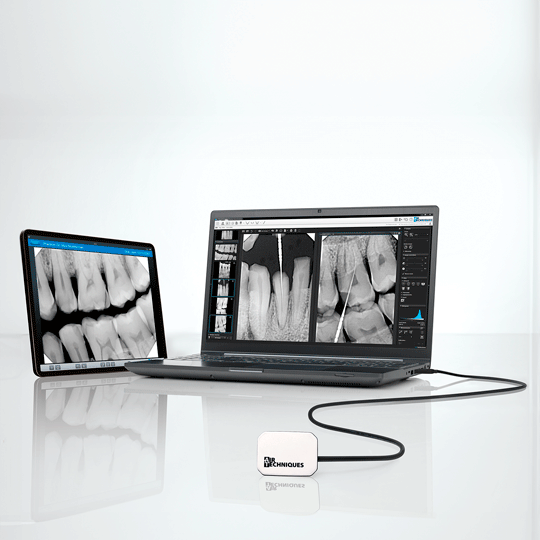 Sirona Next Generation Intraoral Sensor: Unparalleled Image Management
Our high-end Sirona Next Generation Intraoral Sensor allows us to gain unprecedented resolution and control over digital image management. With the aid of artificial intelligence, we can deliver precise, painless, and effective treatments that promote faster healing with minimal invasion.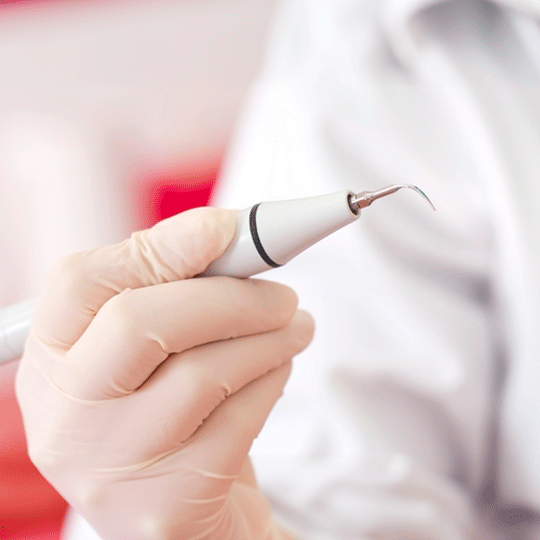 Dental Cleanings Using Ultrasonic Scalers: Efficient and Comfortable
Ultrasonic scalers are used for dental cleanings, providing efficient and comfortable removal of tartar and plaque from teeth. With advanced 3D implant planning software, our doctors can guide the creation of surgical guides that precisely position your implants at the correct angle.
Leading Edge Vital Signs Technology: Reliable Anesthesia Monitoring
Our clinic utilizes Leading Edge Vital Signs Technology to provide accurate and reliable monitoring of anesthesia during dental procedures. This modular system automatically identifies and quantifies vital signs, ensuring optimal patient safety and care during anesthesia applications.
The Poet® IQ automatically identifies and quantifies inspired and expired O2, CO2, N2O, and five anesthetic agents.
At Serena Family & Cosmetic Dentistry, we are committed to using the latest and most advanced dental technology to provide our patients with the highest quality care and treatment. With our state-of-the-art equipment and AI-powered solutions, you can rest assured that your oral health is in the best hands. Experience the benefits of faster and precise dental care with us – contact our office today to schedule an appointment.
WHY serena family and cosmetic dentistry
Choose Serena Family and Cosmetic Dentistry because we are committed to providing exceptional dental care with a focus on family and cosmetic services. Our dedicated team of experienced professionals ensures personalized treatment plans, advanced technologies, and a warm, welcoming atmosphere for all our patients. With a passion for creating beautiful smiles and maintaining optimal oral health, Serena Family and Cosmetic Dentistry is the trusted choice for your dental needs. Experience the difference of our comprehensive services and embrace the confidence that comes with a healthy, radiant smile.
STAY IN TOUCH