Dental Financing Helps Make Oral Health Possible Today
Serena Family & Cosmetic Dentistry is teaming up with Care Credit dental financing, for treatments with the highest quality available at prices that can easily adjust to you.
Care Credit lets you begin your dental treatment immediately then pay for it over time with low monthly payments that are easy to fit into your monthly budget.
It only takes a few minutes to apply for Care Credit, and you'll receive a decision in seconds! So, you can begin your dental treatment today and conveniently pay with low monthly payments.
If you have any questions about your specific insurance coverage, please contact our financing insurance specialist here at Serena Family & Cosmetic Dentistry.
We are here to help you; we will provide the best option for your oral health.
We Will Provide the Best Option for Your Oral Health
CareCredit is different from a regular credit card or dental insurance.
It helps you pay for out-of-pocket expenses not covered by dental insurance by extending special financing options that you can't get when using your Visa or MasterCard.
CareCredit also extends longer term healthcare financing for 24, 36, 48 or 60-month periods with fixed Monthly Payments.
How to Apply to CareCredit Financing Option?
Dental Financing offers convenience and peace of mind right in your pocket. You can apply online, phone, cell phone or in person.
All we need to complete your application is your:
Doctor's name, or how you plan to use your CareCredit card
Name
Address
Date of birth
Social security number or ITIN
Net income
Housing Information
After summited your application you will recipe, you will receive an account number instantly, and you're free to use Carecredit right away for your oral health expenses.
If you don't get approved don't worry, you can apply again later on.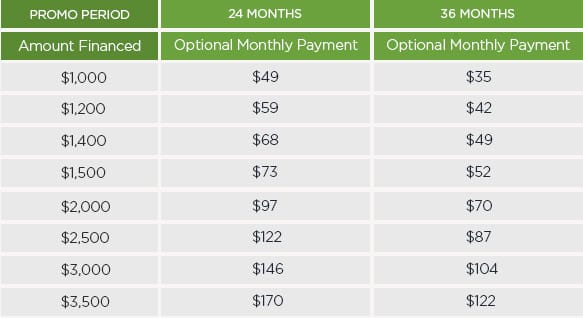 *Subject to credit approval.
**This content is subject to change without notice and offered for information use only.
Address
4453 Clairemont Mesa Blvd
San Diego, CA 92117
Opening Hours
Monday – 9:00 am – 6:00 pm
Tuesday – 9:00 am – 6:00 pm
Wednesday – 9:00 am – 6:00 pm
Thursday – Emergency Only
Friday – Only by Appointment
Saturday – Only by Appointment
Sunday – Closed
Email
info@serenasandiegodentist.com
Phone
(858) 800 3909
Latest News & Articles Regarding Your Oral Health
Patient reviews, testimonials, and endorsements are so helpful in keeping our practice thriving. We would really appreciate an online review from you!
Please visit one of the respected sites to leave a review or comment.
Take some time to read the latest news and articles regarding your oral health. Includes helpful tips on how to improve your oral health and articles regarding innovations in the dental world.