5 San Diego Dental Implants Before and After You Must See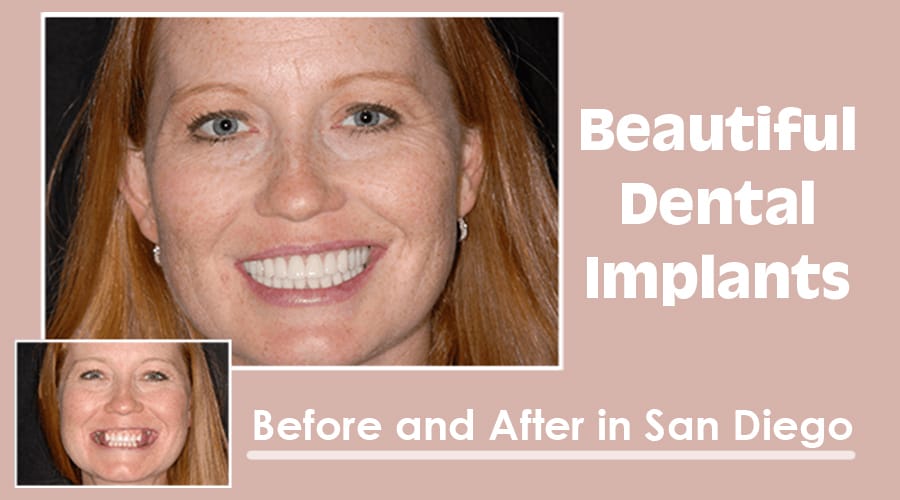 Dental implants before and after photos can help give you a better idea about how this treatment can work for you. Dr. Serena Kurt, a highly educated cosmetic dentist in San Diego, is an expert when it comes to restoring smiles. 
Here you'll find a couple of dental implants before and after pictures from patients of Serena Family & Cosmetic Dentistry who have transformed their smiles with this innovative procedure.
What are Dental Implants?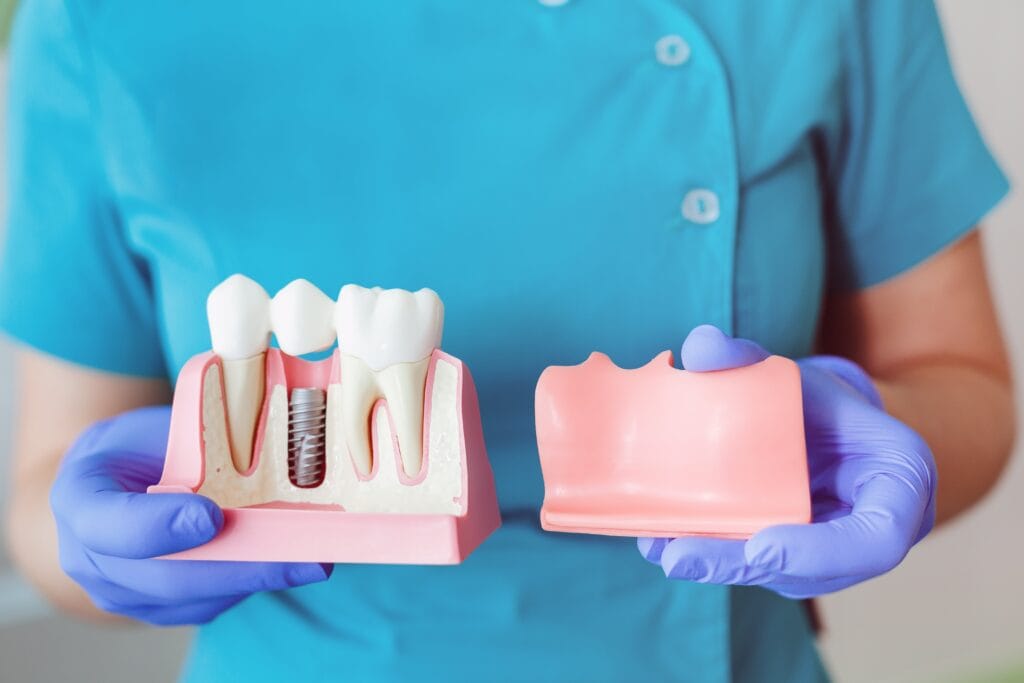 Dental implants are embedded in the jawbone. And fuse with the bone to establish a solid supporting base for a porcelain crown that will give you back the function and appearance of a natural tooth. They are typically made of titanium, a strong, non-toxic metal.
San Diego Dental Implants are Versatile
It all depends on the patient's needs. Do you want to replace one tooth? Or your full mouth? Clairemont dentists can employ different numbers of implants to make the best, safest and durable transformation to your smile.
For instance, if you need to replace multiple teeth, you can choose all-on 4 dental implants. A system that consists of installing only four dental implants to support a complete set of teeth. It's much better than regular dentures, and they're a permanent natural-looking solution.
Some variants of this system are all-on 6 and all-on 8 dental implants, which are alternatives that offer the same transformation but with better stability and bite pressure.
To find out what's the best option for you, you must consult with a specialist. Give us a call to talk with your San Diego dentist and take your first step in your smile journey.  
5 Dental Implant Options Our Patients Have Taken
When there's a good combination of art, technique, and technology, excellent results are achieved. Dr. Kurt has mastered implant surgery over the years, helping thousands of Americans on their path to a better smile and, therefore, a better life.
1.- Check out what outcome personalized and caring dental work can give you with our before and after gallery.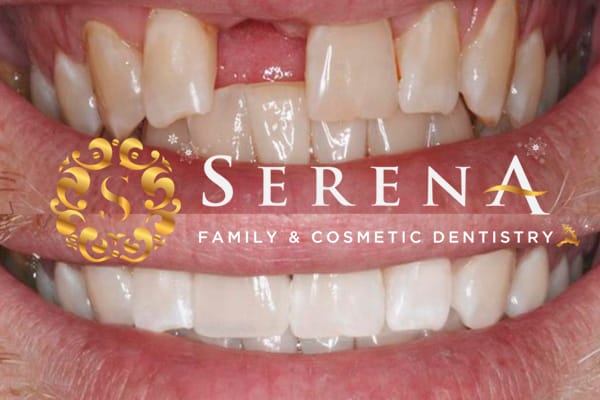 2.- This patient struggled with bad oral health for a long time. He had lost the majority of his teeth due to inadequate oral care. Even eating the softest foods was a challenge, and the pain was consistent. Thanks to our all-on 4 dental implants in treatment, we were able to free him from the physical and mental toll of his past smile.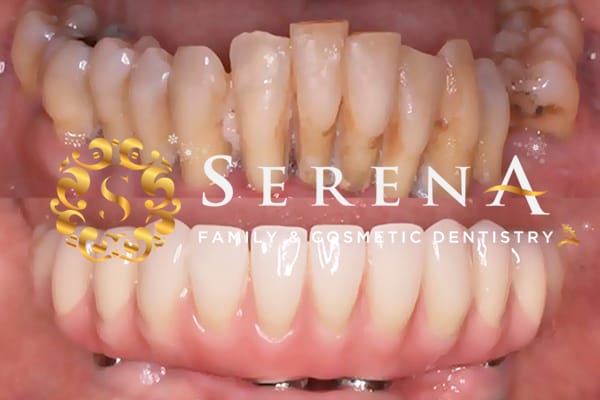 3.-This patient here was struggling due to missing front teeth. His confidence was affected too. We kidly restore his smile!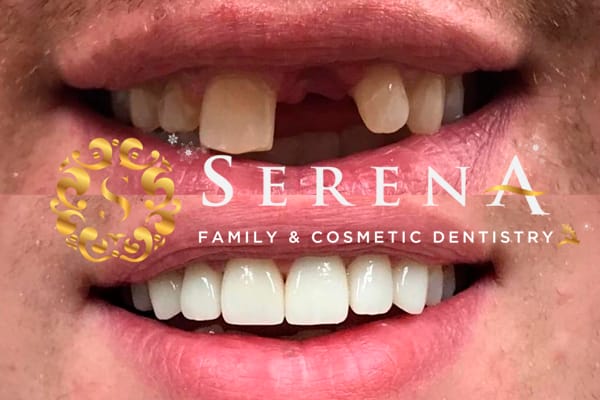 4.- The patient came in with three missing teeth on the front, several damaged teeth, and gum recession. This time we used three implants to replace the missing teeth. We installed custom-made porcelain crowns to give him a natural-looking smile that complimented his facial features.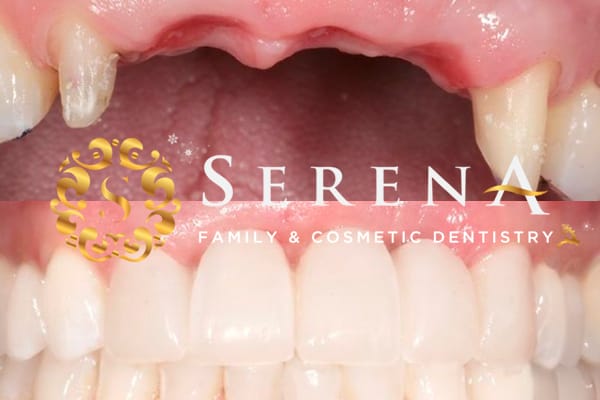 5.- The patient came in with metal crowns. His teeth on the lower arch were also affected by decay and had some missing ones.  To recover the natural look of her smile, we placed resistant Zirconia crowns and bridges.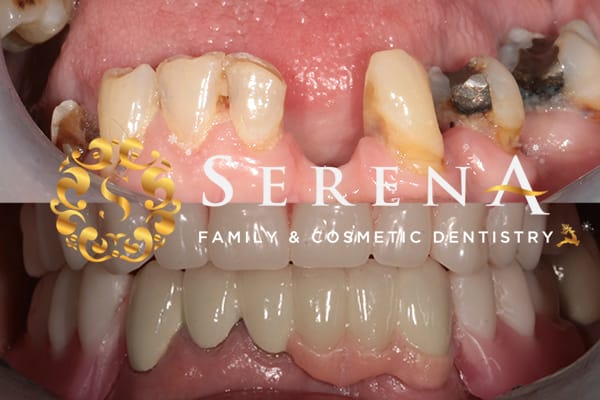 Should You Get Dental Implants in San Diego?
It's up to your dentist to make the call. Dental implants are an excellent treatment, but it is not appropriate for all. To find out if you're a successful choice for them, you'll need a thorough dental examination.
Dr. Sereana Kurt will provide you with a precise diagnosis and guide you through the process. 
Serena Family & Cosmetic Dentistry is a dental office that invests in high-quality state-of-the-art technology, compassionate treatment, and comprehensive expertise to provide our patients with the best possible care.
Let us help you recover your smile, begin your journey today!