Say Yes to Your Most Confident Self
Serena Family & Cosmetic Dentistry's dentist, Dr. Serena Kurt, is on a mission to help patients to restore their smiles. Serena Kurt is a Dentist in Clairemont, San Diego, specialized in cosmetic dentistry, such as dental implants to replace missing teeth.
Implants are considered the best way to replace missing teeth because they will fuse with your surrounding bone tissue, stimulating natural growth. Plus, implants will become permanently attached to the jawbone, and once the bone and the implants have integrated, they will function and look like real teeth, and unlike dentures, they don't shift places in the mouth.
Dental implants in San Diego will never slip out of place and hold a crown or a dental bridge without any trouble. Patients receive the smile of their dreams while restoring their oral health too, and it is all done within a single visit to our dental office in Clairemont.
Even if you've told that you are not the right candidate for implants due to bone loss, you will find a solution at our office. Stop hesitating and start improving your smile with us. Contact us today to provide you more information and solve your questions.
What are Dental Implants?
Dental implants are one of the most popular ways to replace a missing tooth. It is a surgery where a dental surgeon places a screwlike post that will function like a real tooth root. Unlike dentures or bridges, dental implants will look and function much like real teeth, and last longer too.
Dental implants have three pieces:
Dental implants are screwlike posts that serve as a real tooth root for your new teeth, so they are permanently attached to your jawbone.
The abutment is a permanent, but removable by a specialist, connector that holds a tooth or set of new teeth.
The crown is the visible part of a tooth. It is usually made of porcelain or zirconium, and it improves the appearance and can last for years.
Compare to dentures or bridges, implants are a more effective long-term solution for patients with missing teeth. They fit, function, and feel like natural teeth and are the most advanced alternative for tooth replacement.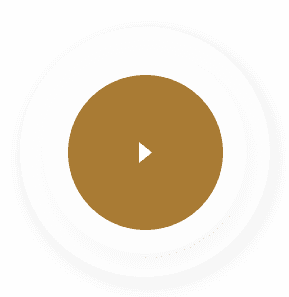 Watch the Short Video &
See How It Works
What are the Advantages of Dental Implants in Clairemont?
Patients have several options when it comes to replacing teeth that are damaged or missing. However, an alternative stands out above the rest of the options and is dental implants.
A dental implant offers advantages that other tooth replacement options, like bridges and dentures, can't provide, including:
Improve your look: Implants will improve your appearance and will feel like your own teeth.
Better than dentures: Unlike dentures that can make eating difficult, dental implants function like real teeth, allowing you to eat well.
A long-lasting solution: Dental implants are a permanent solution that can last decades with proper care and maintenance.
Matches the natural teeth appearance: a specialist will work to design implants that match your neighboring teeth' color and fit perfectly in the gaps.
Dental implants prevent bone loss: missing teeth can lead to bone loss in your jaw. The jawbone needs stimulation to keep bone natural growth. Dental implants are perfect for helping prevent bone loss.
Implants don't need any special products to care for or clean of them. You can take care of them brushing and flossing as you do with your natural teeth. If you have questions about this procedure, we are ready to help you. Dental implants are available at our dental office in Clairemont.
DENTAL IMPLANTS VS BRIDGES COMPARISION
| | Dental Bridge | Tooth Implant |
| --- | --- | --- |
| Longevity | 7-10 years | Lifetime |
| Preservation | No | Yes |
| Hygiene | Difficult | Easy |
| Decay | Yes | No |
| Teeth fracture | Yes | No |
| Appearence | Acceptable | Acceptable |
| Invasive | Yes | No |
| Cutting teeth | Yes | No |
*This comparison is between a bridge and a single implant with a bridge.
GET THE BEST DEAL ON DENTAL IMPLANTS 
Implant, Abutment & Dental Crown Starting at $145 per month
Dentures are false teeth, and although their quality has improved, they're not ideal for everyone.
If not secured with denture adhesive, dentures might slip out of place while eating or speaking, and partial dentures might promote infection and decay in other teeth if they aren't fitted properly, which may increase the risk that you would need a tooth filling on the abutment tooth.
That said, dentures may be the best choice for people whose gums and jaw are weak or unhealthy.
If you are missing teeth and your gums and jaw are healthy, you may benefit from dental implants, which are replacement teeth that are implanted surgically into the jawbone.
With good oral hygiene, dental implants can last for 20 years or more without the need for replacement. Dental implants are often a popular choice for people who have only one or two teeth missing, but they can be an alternative to dentures if you have several missing teeth.
As long as your gums and jaw are healthy, two or more implants can serve as a base of support for several replacement teeth.
If you are missing one or more teeth, you may want to consider dental implants.
There are many benefits of dental implants, and they are the most efficient solution to replace you're missing teeth. Unfortunately, not everyone is an ideal candidate for dental implants.
Before considering the possibility of dental implants, make sure that you qualify for these first:
Your teeth and gums need to be healthy.
You need to have sufficient bone density to support the dental implant.
Are committed to good oral hygiene.
Do not suffer from uncontrolled diabetes or autoimmune disorders which may impact your ability to heal.
Have not had treatment with bisphosphonate medications (usually for cancer treatment).
Are non-smokers or are willing to stop smoking during the dental implant process.
After placing the implant, it can take an additional six months to heal before installing the crown. Remember, every case is special, this way for a proper diagnosis you need to see our dentist
Dental implants are a very successful, a perfect option for people facing tooth loss and one of the best innovations in modern dentistry. However, they are not the right option for everyone.
Consider the following if dental implants are not the right choice for you:
Tooth Supported Fixed Bridge
Removable Partial Denture
Removable Complete Denture
Dental implants have given thousands of people a second chance to enjoy the foods they love, to smile with confidence and to get their lives back after tooth loss.
Address
4453 Clairemont Mesa Blvd
San Diego, CA 92117
Opening Hours
Monday – 9:00 am – 6:00 pm
Tuesday – 9:00 am – 6:00 pm
Wednesday – 9:00 am – 6:00 pm
Thursday – Emergency Only
Friday – Only by Appointment
Saturday – Only by Appointment
Sunday – Closed
Email
info@serenasandiegodentist.com
Phone
(858) 800 3909
Latest News & Articles Regarding Your Oral Health
Patient reviews, testimonials, and endorsements are so helpful in keeping our practice thriving. We would really appreciate an online review from you!
Please visit one of the respected sites to leave a review or comment.
Take some time to read the latest news and articles regarding your oral health. Includes helpful tips on how to improve your oral health and articles regarding innovations in the dental world.