Great Teeth, Great Smile, Great Life.
Serena Family & Cosmetic Dentistry's lead dentist, Dr. Serena Kurt, offers different solutions for dental implants in San Diego. She specializes in cosmetic dentistry and will get you the most beautiful results for your smile.
Dental implants are the best modern, effective and permanent way to replace missing teeth. Compared to other tooth replacement alternatives, implants are the most beneficial to your oral health.
They will restore your bite stability and preserve the shape of your face, preventing it from shrinking in the future.
Gain back the normality of your everyday life by investing in new, strong teeth that will allow you to eat, speak and laugh, freely again.
Get rid of the constant physical and mental struggles of tooth loss. If you have been thinking about materializing the smile of your dreams, now is a perfect time. Dr. Serena Kurt always takes a compassionate and personalized approach with all of her patients. She will ensure that all your needs are covered and that you feel comfortable throughout your entire treatment.
What are Dental Implants?
Dental implants are titanium posts placed into your jaw through oral surgery that act as a natural tooth root. There they will fuse with your bone to create a solid foundation to support new teeth (crowns, bridges, or dentures).
Since implants become part of you and aren't removable, they should last you a lifetime if you take good care of them. This means you can enjoy the benefits of a healthy smile for a long time.
It's also a good alternative if you use other dental devices that don't fit well or require high maintenance. You can get dental implants in San Diego if you:
have one or multiple missing teeth

don't like or can't wear dentures

have enough bone growth in your jaw 

can maintain an oral hygiene routine
To know more details about implant candidacy, contact our office in Clairemont Mesa Blvd and book a consultation to have a one-on-one with Dr. Kurt to get all the answers you need before starting your treatment.
What are Different Types of Dental Implants?
Depending on the needs of your mouth, there are a variety of dental surgery alternatives that may be the best fit for you.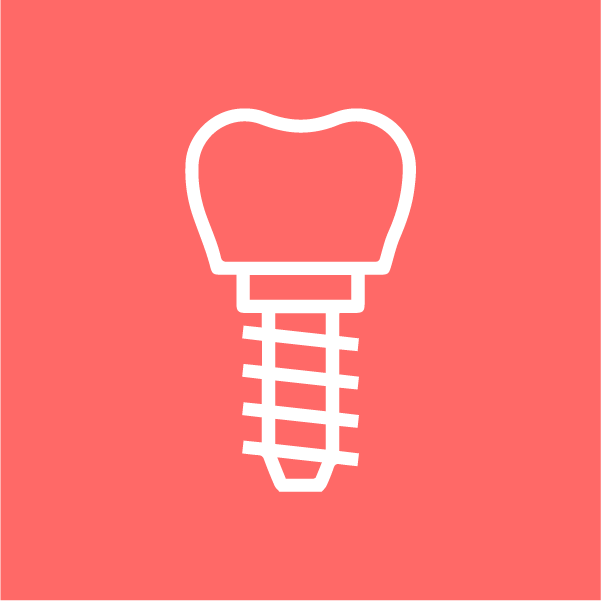 Single Tooth Implants
This type of implant is used to replace a single tooth, as the name suggests. If one of your teeth has been damaged or is severely decayed, your dentist can restore it using just one titanium screw, an abutment, and a prosthetic crown that matches the shape, size, and color of your other teeth. It will also restore the functionality of the natural tooth.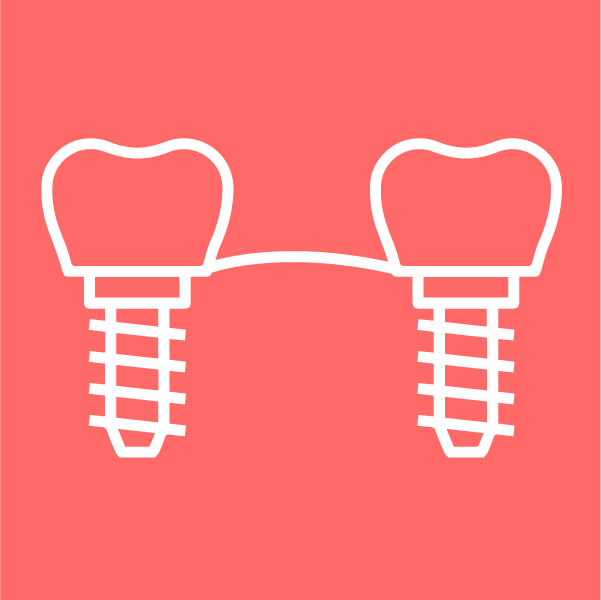 Dental Implant Bridges
Implant bridges are typically suitable to restore more than two lost teeth. Instead of one screw per lost tooth, your dentist can use two implants to support a dental bridge with attractive, natural-looking crowns, which will give you the ability to replace around three gaps or spaces.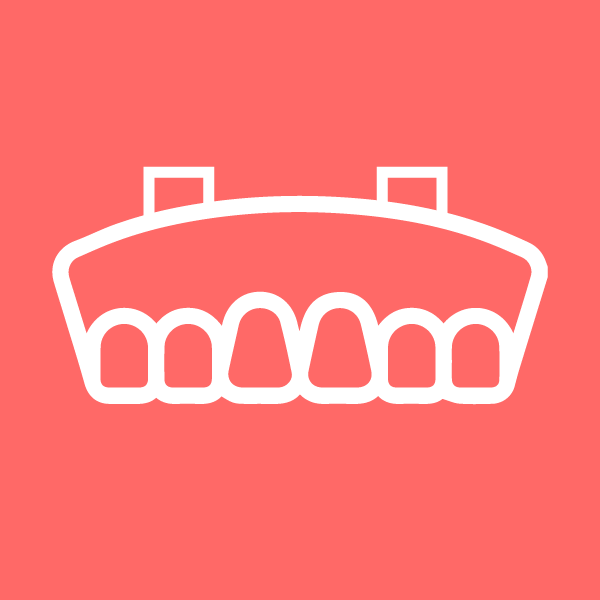 Full-Mouth Dental Implants
If you're missing several teeth, whether on the upper, lower, or both arches of your mouth, full-mouth dental implants is the way to go. It consists of placing four (or more titanium implants) in your jaw to create a foundation for a full, custom-designed denture. You will often find these full-mouth alternatives as all-on 4, all-on 6, and even all-on 8.
How Much Do Dental Implants Cost in San Diego?
The cost for dental implants in San Diego will depend on a few factors. Among those are the specific characteristics of your situation and the dental office you choose to visit.
Overall, you will most likely find dental implants in Clairemont between $1,000 to $3,000. 
One of the things to consider when talking about the cost is the health state in which your mouth currently is. 
For instance, you will definitely need extractions if you still have some damaged teeth that you want to replace.
Or, if your jawbone doesn't have enough bone structure to hold the implants, a bone graft (bone transplant) might then be necessary. 
Serena Family & Cosmetic Dentistry offers comfortable payment plans that can adjust to your needs. And if you have insurance, we can help you out with the necessary paperwork, so you get a portion of the cost reimbursed. 
You will also find amazing promotions for you to get all the treatments you need without hurting your finances.
Advantages of Dental Implants in San Diego, Ca
Dental implants are one of the most effective oral surgery options available. They will make a positive difference in your life by providing you with the following benefits:
Make yourself look better. 

Dental implants will enhance your appearance and complement your facial features, making you look younger and more appealing.

Be more confident.

 With an enhanced look and the ability to show your beautiful smile to the world, you'll feel so much more confident in yourself, and this will enable you to go out and try all the things you couldn't do before.

Stable and fixed. 

Dentures might make it difficult to eat. On the other hand, dental implants work the same way as natural teeth do, allowing you to eat and speak normally. No need to worry about any shifting.

Long-lasting.

 With proper care and maintenance, dental implants can last a lifetime. To be more precise, those that are well-taken care of have a life span of 40 years.

Resemble actual teeth.

 Dr. Serena Kurt will design implants that match your neighboring teeth' color and fit perfectly in the gaps, as well as dentures that look natural and compliment your facial features.

No bone loss.

 If you have missing teeth, you will most likely suffer bone loss in your jaw. Dental implants help prevent this shrinking by stimulating natural bone development, just like natural tooth roots do.

Simple maintenance.

 Cleaning and maintaining your implants is as simple as brushing and flossing. You won't require any long routines or expensive products. Just make sure to be careful with harmful habits like smoking or teeth grinding.
Make these advantages yours by starting your smile makeover with us today. From beginning to end, you can expect to receive excellent and friendly service. 
We are a dental practice that employs cutting-edge dental methods and technology to give you the most comfortable dental experience.
What is The Procedure of Dental Implants in San Diego?
Although the actual implant placement is quite fast, the healing period is the most important part. Usually, the dental implants procedure goes pretty much like this:
Diagnosis: get a detailed examination of your oral state. This will include any necessary x-rays and CT scans. If you're a good candidate, we can continue with the detailed planning of your dental surgery.
Surgery: we will use advanced techniques to place the implants in the most precise way. We will place the implants through your gum line by making a small incision. Your dentist will carefully plan the position and depth of the implants to get successful results.  
Healing: once you have the implants in place, you should follow all the indications of your dentist. You'll be a little sore for a few days, but it's nothing that OTC medications can't handle. You'll then have to go through a period of osseointegration where the implants will fuse with your bone and become part of it.
A new smile!: after the three months, when you are fully healed, you'll be ready to receive your new beautiful restoration, whether that is a crown, bridge, or denture.
Are you ready to get your new, improved simile? Schedule a one-on-one consultation with Dr. Serena Kurt now to learn more and get started on the path to a better quality of life.
Address
4453 Clairemont Mesa Blvd
San Diego, CA 92117
Opening Hours
Monday – 9:00 am – 6:00 pm
Tuesday – 9:00 am – 6:00 pm
Wednesday – 9:00 am – 6:00 pm
Thursday – Emergency Only
Friday – Only by Appointment
Saturday – Only by Appointment
Sunday – Closed
Email
info@serenasandiegodentist.com
Phone
(858) 800 3909
Latest News & Articles Regarding Your Oral Health
Patient reviews, testimonials, and endorsements are so helpful in keeping our practice thriving. We would really appreciate an online review from you!
Please visit one of the respected sites to leave a review or comment.
Take some time to read the latest news and articles regarding your oral health. Includes helpful tips on how to improve your oral health and articles regarding innovations in the dental world.