What are Porcelain Veneers?
Porcelain veneers are thin pieces of porcelain (or other material) used to recreate the natural look of teeth while also providing the strength and resilience comparable to natural tooth enamel. It is often the material of choice for those looking to make slight position alterations or to change tooth shape, size, and/or color.
If you want to enhance your smile or fix some aesthetic issues, porcelain veneers can be an excellent option for you. Veneers look like real teeth, and cosmetic dentists are using them to correct a wide range of dental issues, such as:
Teeth that are stained and can't be whitened by bleaching.

To fix worn or chipped teeth.

Misshaped or crooked teeth. 

Veneers can fix a large gap between the upper front teeth or uneven spaces. 
Some patients may only get a single veneer in the case of a broken or chipped tooth. However, many people get between six to eight veneers to create an even, symmetrical smile. The top front eight teeth are the most commonly used veneers.
You will often hear people say that celebrities have veneers, which may seem like the best way to replicate picture-perfect teeth. Each mouth is different, and porcelain veneers need to be carefully researched. Book an appointment to help you find out if you are the right candidate for this procedure.

What are the Different Types of Veneers?
Veneers are usually made out of porcelain, and applying them requires more intensive prep work than alternatives that are sometimes referred to as "no-prep veneers." 
Placing traditional dental veneers involves grinding down the tooth structure, in most cases, removing some of the teeth even past the enamel allowing the proper placement. 
Many patients don't realize that there are a lot of different dental veneer alternatives to choose from, including: 
Porcelain veneers

Lumineers

Composite resin

CEREC veneers
We can explain more about the types of dental veneers available for you and choose which is better for your smile.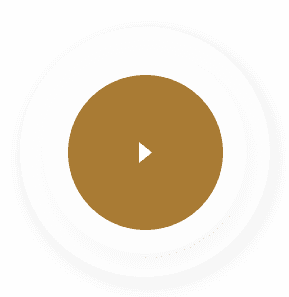 Watch the Short Video &
See How It Works
Advantages of Porcelain Veneers
Many patients have heard of porcelain veneers in San Diego but may not be sure how these can help their teeth look better and achieve a great smile.
We want our patients to understand the benefits of acquiring our porcelain veneers treatment and show you its advantages. So, check out the main benefits of getting them:
Strength and durability.

Natural-looking results.

Quick, simple procedure.

Long-lasting solution.

Customized for your smile.
We care to give you the best quality available in the market. This way, we use strong, beautiful materials to improve your oral health and enhance the appearance of your smile. You can also enjoy the benefits of porcelain veneers for decades because it is a long-lasting solution. 
We care to give you the best quality available in the market, this way we use strong, beautiful materials to improve your oral health.
You can enjoy the benefits of dental crowns for decades.
PORCELAIN VENEER VS COMPOSITE RESIN COMPARISON
| | Composite Resin | Porcelain Veneers |
| --- | --- | --- |
| Aesthetic | Yes | Yes |
| If chipped/brocken | Often repaired | Must be replaced |
| Lifespan | 5-7 years | 10-15 years |
| Staining | Yes | No |
| Same Day |  Yes | Yes |
| Metal | No | No |
| Invasive | No | No |
| Appearance | Natural look | Natural look |
*This comparison is between porcelain veneers vs composite resin
GET THE BEST DEAL ON DENTAL VENEERS
Porcelain Veneer Starting
at $29 per month
Porcelain veneers are a terrific solution to address a broad range of cosmetic dentistry problems that many patients face. However, not every dental patient is a candidate for porcelain veneers. Below are some of the criteria that a cosmetic dentist looks for in a patient that wants to get porcelain veneers:
If you have severe decay issues, gingivitis, cracked teeth, or gum disease, you may not be the right candidate for veneers. Our dentist will not be able to place veneers on unhealthy teeth. However, if you treat and correct any serious dental issues, veneers are then an option for you
Porcelain veneers adhere to the enamel on the surface of your tooth. If the enamel on your teeth is mostly gone, (or if you have lost a significant amount of the tooth structure) veneers have nothing to bond with and will probably not be the best option for you.
A Desire for a Beautiful Smile
Veneers don't involve multiple dentist visits or procedures which take place over months. They also let you avoid braces while whitening your teeth at the same time.
Patients who severely clench or grind their teeth are not good candidates for veneers. Dental Veneers are not as strong as natural teeth, so that they can be chipped or broken more easily by the kind of pressure exerted by bruxism. Some patients who only grind at night may have veneers if they're diligent about using a nightguard, which protects the teeth.
The main reasons why porcelain veneers need to be replaced are chipping or breakage, decay, debonding, or in some cases changes in the gum tissues (i.e., receding gums) making the teeth and smile less than esthetic.
Depending on the problem, it may be necessary (or ideal) to replace all the veneers, but if just a couple of teeth have problems with their veneers, they all do not need to be replaced.
On average, veneers last 15 years but can last much longer, 20+ years, depending on various factors. These factors include tooth preparation – if the veneer is bonded to the tooth enamel (as opposed to the dentin layer underneath), that is a better, stronger bond and lasts longer.
Other factors include your care (brushing and flossing) and getting your teeth checked regularly. Some of the longevity also depends on the correct treatment plan such as identifying, correcting, and minimizing any bite issues and protecting your teeth from certain habits, like clenching, grinding, biting hard objects, and putting excessive pressure on your teeth.
Veneers are irreversible and are not recommended for individuals who have poor oral care, to begin with or teeth that are heavily damaged or weakened (these are often better restored with full dental crowns).
Having veneers does not protect you from experiencing decay, cavities, or gum disease. Therefore, it is vital to continue with your regular checkups by visiting a dentist in Clairemont.
If you want to restore and enhance the look of your smile, you have two great options – dental crowns or veneers.
But to get the most from your new look, it's important to understand the differences between these two options. This quick guide will make it easy to find the best choice for you.
A dental crown is a covering often made of porcelain that is designed to hide damaged and unsightly teeth while making each tooth stronger. The crowns are the same color and shape as your natural teeth, so once the procedure is complete the work is invisible.
Address
4453 Clairemont Mesa Blvd
San Diego, CA 92117
Opening Hours
Monday – 9:00 am – 6:00 pm
Tuesday – 9:00 am – 6:00 pm
Wednesday – 9:00 am – 6:00 pm
Thursday – Emergency Only
Friday – Only by Appointment
Saturday – Only by Appointment
Sunday – Closed
Email
info@serenasandiegodentist.com
Phone
(858) 800 3909
Latest News & Articles Regarding Your Oral Health
Patient reviews, testimonials, and endorsements are so helpful in keeping our practice thriving. We would really appreciate an online review from you!
Please visit one of the respected sites to leave a review or comment.
Take some time to read the latest news and articles regarding your oral health. Includes helpful tips on how to improve your oral health and articles regarding innovations in the dental world.