Root Canal is the Solution to Restore the Tooth
A root canal infection can be damaging to your mouth, self-esteem, and overall lifestyle. Take the first step to a healthier life and a happier mouth.
Root canal treatment can help save the teeth instead of removing them.
Our specialist will take an X-ray of our top-niche technology of your affected area to reveal any bone infection.
Despite popular beliefs, this procedure isn't painful or difficult since the patient is given a local anesthetic before numbing the area.
During root canal treatment, we remove the infected pulp; we carefully clean and disinfect the inside of the tooth, then filled and sealed.
Afterwards, the tooth is restored with a porcelain crown or filling for protection. After restoration, the tooth continues to function as a normal tooth.
Understanding Root Canal Therapy
Living with an infected tooth can be injurious to your general and oral health.
Without treatment, bacteria could penetrate surrounding teeth and gums or even travel throughout your system. Undergoing root canal therapy is a proactive way to protect your well-being and maintain a healthy smile.
Our Clairemont dentist will take an X-ray of your affected area to reveal any bone infection. Despite popular beliefs, this procedure isn't painful or difficult since the patient is given a local anesthetic before numbing the area.
The contaminated pulp becomes expelled from the tooth, cleaning and sterilizing the internal parts of it with antiseptic and antibacterial solutions with utmost precision.
When the tooth heals, it becomes re-established with either a dental crown or filling, depending on how much further the infection went. The tooth will keep on functioning as your natural tooth would.
You need just a single visit to our dental office for a root canal treatment.
However, you might require more visits depending on the complexity and how far the infection has gone.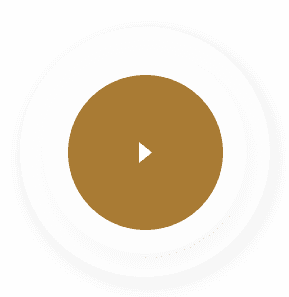 Watch the Short Video &
See How It Works
Top Advantages of Having a Root Canal Therapy
According to a 2014 report by the American Association of Endodontics.
54% of people surveyed said, "root canals make them apprehensive," and this number is down from the 2013 survey, which found that 60% of patients fear this woefully misunderstood treatment.
Getting a root canal has many benefits, especially when done painlessly:
Simple procedure
Relieve your toothache
Enhances your overall well being
Quick procedure
TOOTH EXTRACTION VS ROOT CANAL COMPARISON
| | Tooth Extraction | Root Canal |
| --- | --- | --- |
| Aim | Remove Tooth | Save Tooth |
| Invasive | 5/5 | 3/5 |
| Same Day | Yes | Yes |
| Antibiotics | Yes | No |
| Problems | Bite and Gaps | Discoloration |
| Pain | No | No |
| Metal | No | No |
| Implant | Yes | No |
[logoshowcase cat_id="73″]
GET THE BEST DEAL ON DENTAL CROWNS
Same Day Dental Crown Stating at $145 per month
Do I feel pain when consuming hot or cold foods and beverages?
Do I feel pain when biting or chewing?
Are my gums swollen or are any of my teeth damaged?
You might ask yourself, "What's the worst that could happen?" Well, an infection could spread inside your mouth, putting your dental health in grave danger.
Once an infection gets to the pulp of your tooth, there's no going back. You may need a root canal treatment. But don't get scared just yet.
To help avoid the need for a root canal in the first place, follow a healthy oral hygiene routine and check up with our dentist regularly. Most of all, a root canal helps maintain your natural smile, and with proper care.
Extraction: One of the most attractive alternatives to root canals is the extraction of the offending tooth and the replacement of a bridge, dental implant or partial denture. According to the American Association of Endodontists (AAE), this doesn't compare with the advantages of saving the natural tooth if possible.
Natural remedies. It's well-known that food choices can affect oral health, and proponents of natural remedies suggest that there are ways to heal dental infections through diet.
Free yourself from tooth pain or infection by contacting our team today and learning more about root canal therapy.
Address
4453 Clairemont Mesa Blvd
San Diego, CA 92117
Opening Hours
Monday – 9:00 am – 6:00 pm
Tuesday – 9:00 am – 6:00 pm
Wednesday – 9:00 am – 6:00 pm
Thursday – Emergency Only
Friday – Only by Appointment
Saturday – Only by Appointment
Sunday – Closed
Email
info@serenasandiegodentist.com
Phone
(858) 800 3909
Latest News & Articles Regarding Your Oral Health
Patient reviews, testimonials, and endorsements are so helpful in keeping our practice thriving. We would really appreciate an online review from you!
Please visit one of the respected sites to leave a review or comment.
Take some time to read the latest news and articles regarding your oral health. Includes helpful tips on how to improve your oral health and articles regarding innovations in the dental world.