Top 5: Ways You Can Return Smiles to People Just As Dentists Do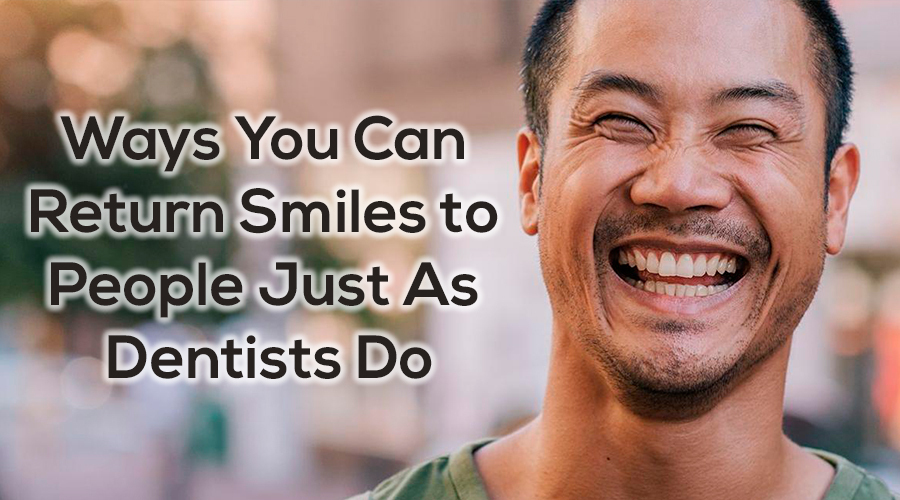 This year has been a tough one, many events have impacted the world, and we all have experienced its consequences, including your San Diego dentist. 
And still, we do our best to keep going and wake up every day to fight and learn new things. However, it is not the same for everybody. Some people were more affected than others, which is where we play a significant role. At Serena Family & Cosmetic Dentistry, we love getting involved with society's most important causes and those who are closer to our hearts.
That is why we'll give you different ways to support others in these challenging times and provide smiles to those who need it the most.
1.- Share your time 
Something that is probably most important for charity organizations is volunteers. Giving your precious time to do good for your community is something to be very proud of. You can't even imagine how many people you can meet and the many things you can learn from them by participating in places like homeless shelters, senior centers, hospice facilities, etc.
2.- Donate things you don't need anymore
Plenty of charities and nonprofit organizations will gladly accept goods like used clothes, shoes, furniture, blankets, and even cars. You can give a second chance to all these things, and don't let them go to waste.
3.- Share your abilities 
If there is something you are good at, share it with the community, like knitting, for example. If you think about it is simply a win-win, you spend time doing something you enjoy, and you get to share it with people who need it. It's an excellent outlet for your talent.
4.- Use any platforms to raise your voice
We already know the huge impact that social media has. It doesn't matter if you don't have thousands of followers. Within your family and friends, there will be someone who will get inspired by you standing up for those who need it the most. And that is how you can get people to share the causes so more can get involved.
5.- Donate food you don't need
This one is probably the easiest and most generous way to aid different organizations. You can try asking friends and family if there's anything in their pantry they would like to donate. That way, you can gather even more items. Food is essential, and it's disheartening how hard it is for some to have a proper meal, something so basic and that everyone deserves. 
A Great Cause You Can Support Along With Serena Family & Cosmetic Dentistry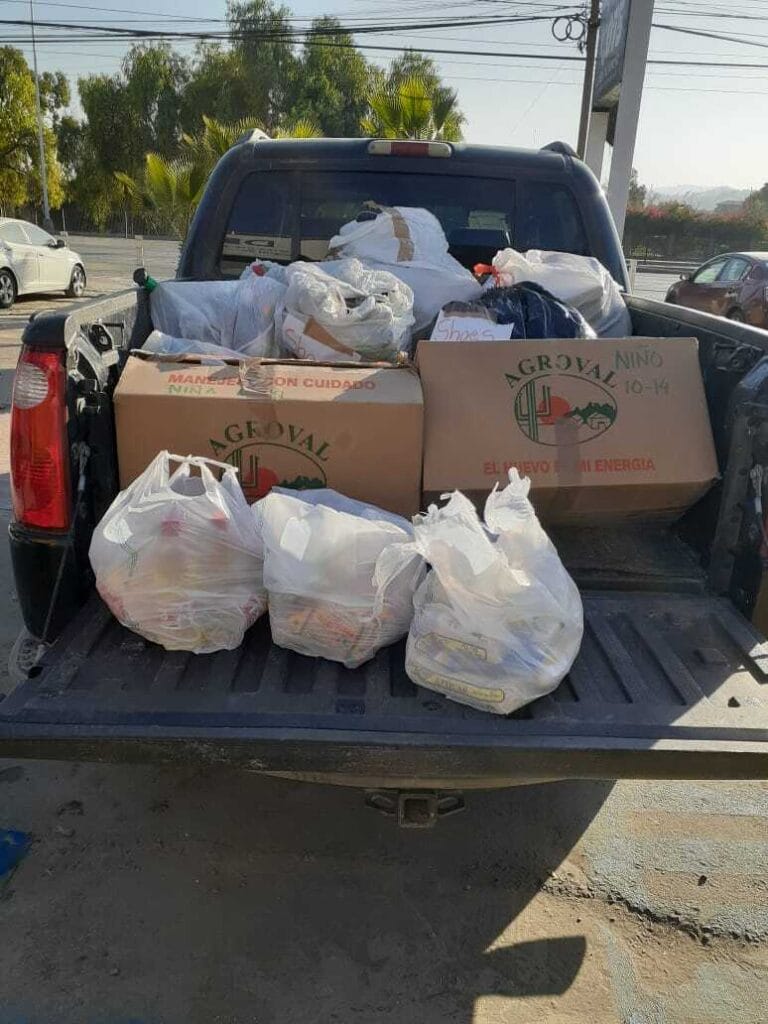 As we said, in this dental office, we empathize with the many struggles of different communities. Acts of charity can go beyond frontiers, and that is why we have found a cause that needs as much help as possible. 
This year the team and patients of Serena dedicated their time and efforts to gather more than 70 boxes of clothes, shoes, and toys for children in Tijuana, Mexico, who were rescued from dangerous family and street situations. These children are currently under the care of the National System for Integral Family Development (DIF) of Mexico. This institution provides guidance and sees for the minors' mental and physical well being.
No child should be without a home, food, shelter, and love. The risks for homeless children are endless; they can be victims of human trafficking, physical or emotional abuse, terrible diseases, among many more. 
These are the perfect times to give, share, spread joy to as many as we can, and to be grateful as well.
 "To ease another's heartache is to forget one's own."
― Abraham Lincoln
As your San Diego Dentist, we have the mission of fixing and giving smiles to people through oral care. However, we are still aware of the critical issues that humanity faces, and we do everything in our hands to contribute, no matter where it is. However, we can't do it alone.
The more people get involved, the better, which is why we want to spread awareness of how you can contribute and inspire others to do the same. Remember that no act of kindness is too small, many people don't realize how easy it is to make someone's life a little better, so they never try it.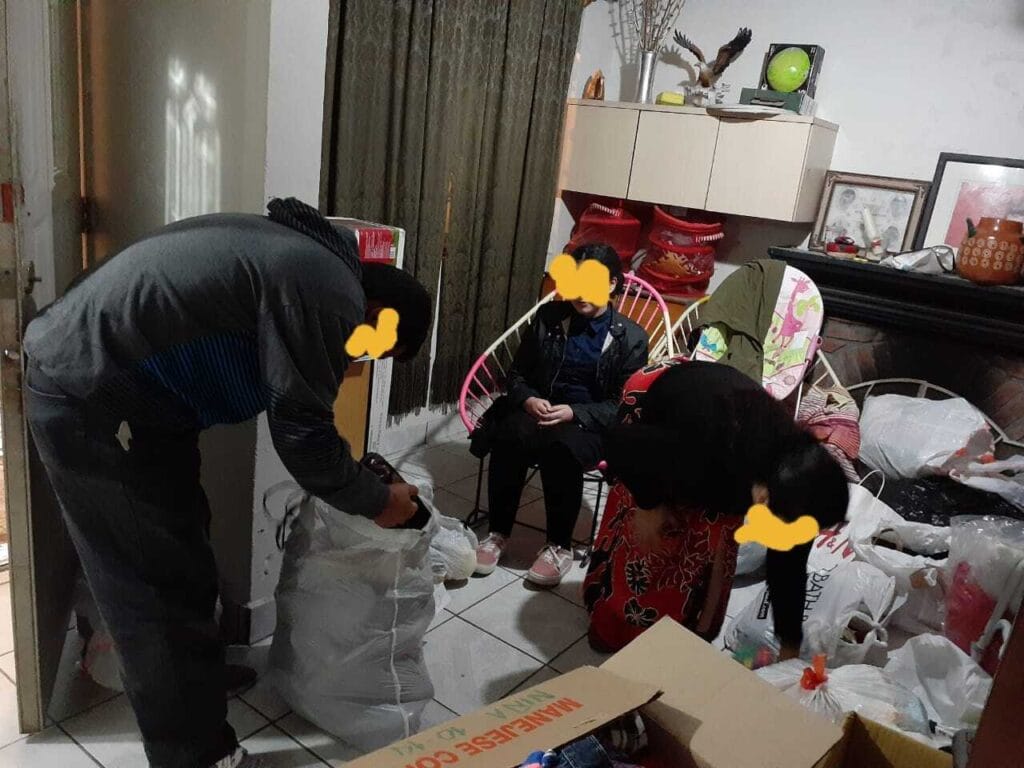 But you can be the change. If you feel there is something you can do, the doors of Serena Family & Cosmetic Dentistry are always open. The most important thing is to take the first step, like when you want to start getting dental care to have a beautiful smile for the first time, but you feel unsure. 
It's never too late to start caring for your teeth, and it is never too late to do charity. 
In Serena, we are continually looking for more causes to support, so if you also want to make someone happy in these holidays, get to know us. If you are starting your dental journey, we are the best San Diego dentist to meet your medical expectations and your wishes to improve people's lives.
We are all part of this world, and together we can make it a better place.