Why Are Dental Checkups Important? How Long does Dental Check Up Take?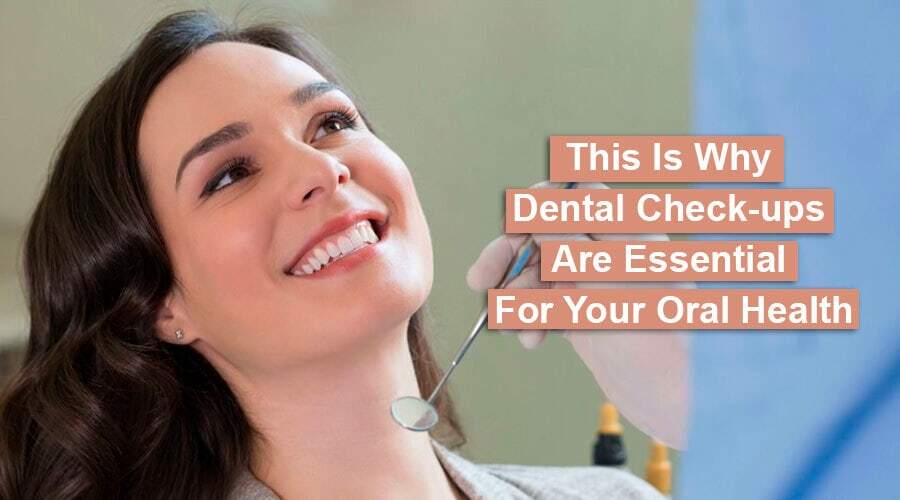 We all want a healthy body, and what best than to start with a dental check-up. Oral health should be one of our main priorities when we talk about our self-care. Many may not consider that our dental well-being directly impacts our body's health; however, regular dental check-ups are essential even though you should get two per year. 
If you don't have much experience with going to the dentist and have some concerns about it, we'll gladly walk you through the steps that commonly take place during a regular dental check-up:
Your dentist will evaluate your mouth to see what is its current state. They will look for any signs of critical conditions or any other issues you need to take care of.

After the initial examination, they will most likely take X-rays. Why? Because they can detect problems that the human eye might not be able to. Like any cavities that could be hiding between your teeth. X-rays are an excellent tool for dentists to make a more accurate diagnosis.

To complement the X-rays, they will also take some intraoral pictures. They also help to have a closer look at your mouth, but they are mostly necessary for your records. So far, so good, right?

Now that your dentist has gathered all the information from the evaluation, X-rays, and pictures, they will go ahead and create your dental chart. This is just another helpful tool for your dentist to organize your information in one place and add any necessary notes of your progress.

This step could be optional since it all depends on what your current dental condition is. However, if any issues need to be taken care of, you will get a treatment plan. You'll discuss with them the cost, how long the treatment is going to take, and what you can expect from it. If you decide to go on with the treatment, your dentist will give you any necessary recommendations and schedule the required appointments to carry on with it.

The last step is to clean your teeth. This will be just a routine cleaning that'll help you get rid of tartar, plaque, or stains. 
Visit a Dentist Every Six Months!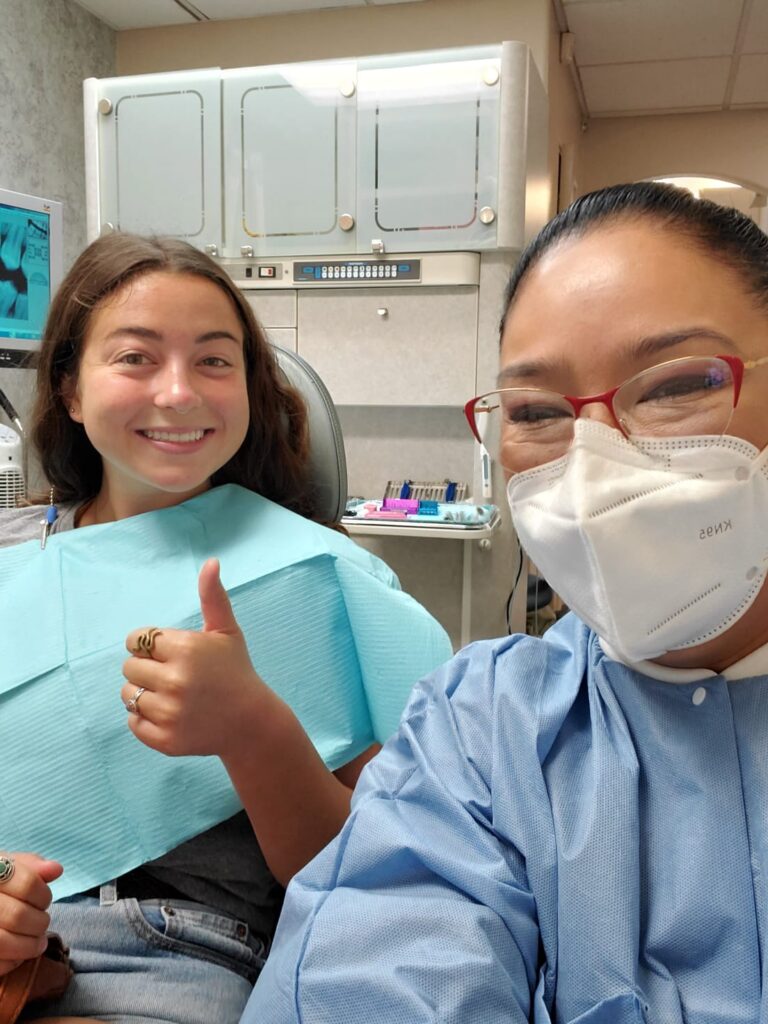 And that's it! Dental check-ups are relatively short and sweet. So there really isn't much to worry about. Visiting your dentist every six months can prevent any form of gum disease helps you maintain an overall healthy mouth. 
Once you get a dental check-up, though, make sure to keep up with the dental hygiene routine every day. Don't rely only on your dentist to have a healthy smile; you have to put a little effort into it as well; otherwise, things you could have prevented could escalate into something more severe.
But you can avoid this from happening by simply brushing and flossing daily. Here we will provide you with helpful tips on caring for your teeth while you are at home:
Try to avoid procrastination, as this can cause you to overthink and ultimately lead to unhealthy teeth. Make the commitment to brush your teeth after breakfast, lunch, and dinner, as well as brushing in the morning and night.
Flossing also plays a key role as your toothbrush can miss some areas of your mouth.
Utilizing mouthwash can positively impact your oral care by controlling harmful bacteria and eliminating it. As a bonus, you will have fresh breath throughout the day.
Your dental check-up will not only treat your teeth and gums but will also feature a session of careful examination of your throat, tongue, facial areas, head, and neck, as these also affect your mouth.  
Is There A Difference Between A Dental Check-up And A Dental Exam?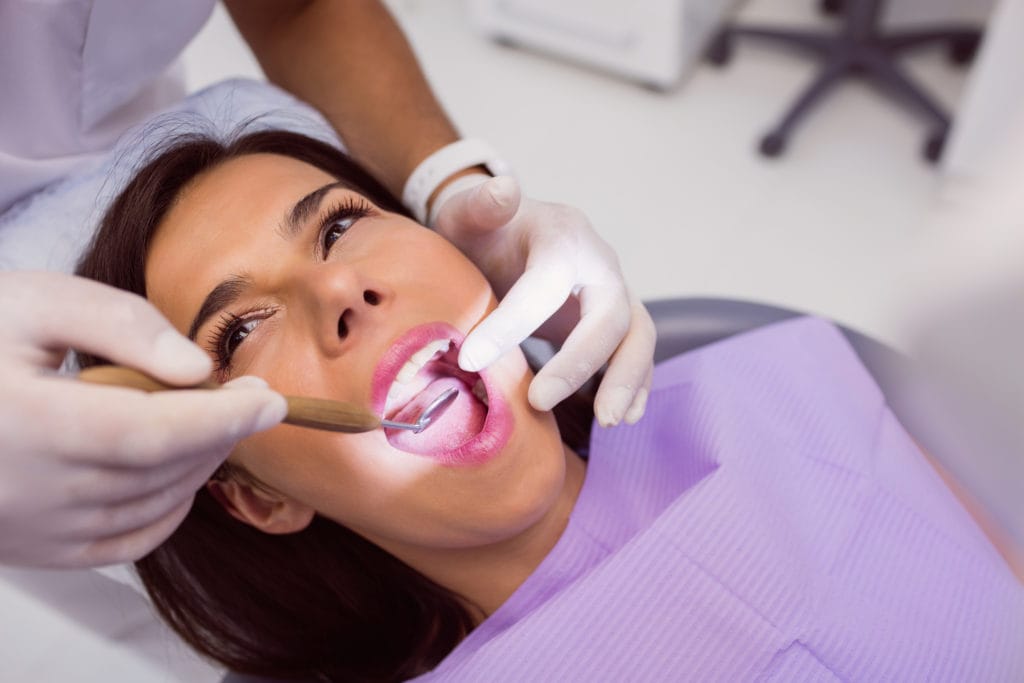 Many people confuse dental check-ups with dental exams; while both provide support for dental care, their similarities vary depending on what a patient might require. Some may say that both terms can be somewhat confusing. But we will specify the details to avoid any confusion.
To distinguish between the two more understandable, we will start by comparing a dental hygienist and a dentist. The first one handles the general dental check-up process, and the dental clinic's dentist conducts the dental exam, which requires a certain degree of expertise. A dentist in Clairemont, for instance, is also responsible for the more technical aspect of the dental exam as they utilize it to diagnose the patient's needs effectively. 
The dentist will also be capable of replacing loose fillings or detect oral cancer; the dental hygienist is not adequate for this task. Many people struggle to differentiate the two as both take place simultaneously, one after the other in just one session. 
 A dental exam provides the following:
Develop screenings for gum disease

Examinations for signs of tooth decay

Screening for signs of oral cancer

Past restorations will be part of the examination process

X-rays 
So, as you can see, they're pretty much the same thing. The main difference is who performs each one. So there is no need to worry about it being something completely different. Sometimes both dental check-ups and dental exams will be done by the dentist, and there really is no difference.
It just depends on how that specific dentist works, since everyone has a way of doing things differently, but still, be sure that it's something simple and not invasive. 
Understanding the benefits and purposes of both parts of this procedure is very important so you can be aware of what to expect when visiting your dentist in San Diego. So if you are thinking of getting your dental check-up for the first time or after a while, do not hesitate to do it. Even if you feel like your teeth are in good shape because you brush them every day, we still encourage you to schedule an appointment.
There are many dental issues you simply can not notice by yourself, and over time they can get worse and be very expensive. The best dental decision you can make is to prevent. So don't void it anymore and schedule a check-up today with a Clairemont dentist.