What Does An Abscess Tooth Looks Like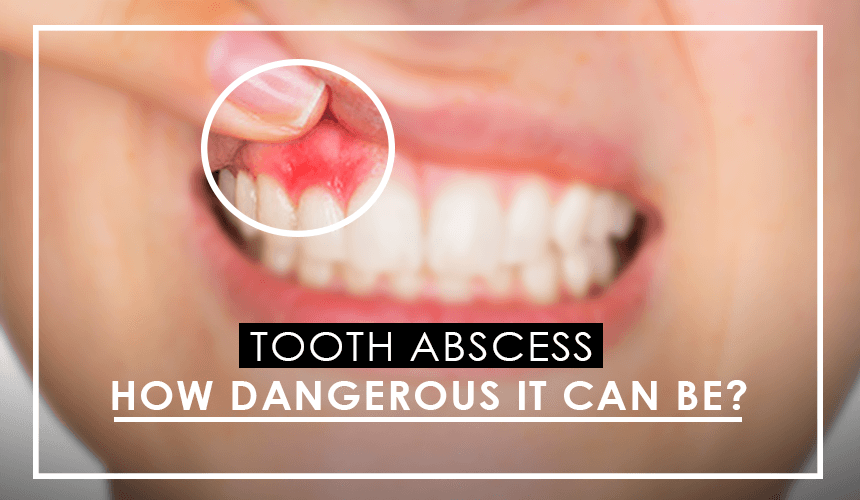 An abscess is a sac of pus that grows around the root of an infected tooth. Swollen gums, severe tooth pain, or sharp pain when chewing could be signs of a tooth abscess. Probably you don't know how dangerous an untreated tooth abscess could be.
To a lot of people is hard to believe that our teeth are capable of bringing us problems to the rest of our body. The truth is, unfortunately, that they indeed could bring us problems to our overall health if we left them without the proper care.
So, it is important to have in mind that our mouth is the main stage to receive any viruses, but also where disease can begin its way to our brain, heart, or even our lungs.
I know, it is hard to believe, but trust when I said even when I'm not an expert, that an untreated dental problem can bring more significant problems to our overall health.
Some patients currently don't even know what a tooth abscess is, especially if this abscess doesn't receive treatment. This infection can find its way into our brain, and in this case, you are going to require hospitalization to treat your infection.
What is a Tooth Abscess?
First thing first, we need to know what a tooth abscess is. So, is going to sound a little bit disgusting to some people, but an abscess is basically a small pocket of pus that found a place in our mouth.
This infection spreads in our mouth due to bacteria. A tooth abscess can develop on different spots in the gums or in a tooth. Take into account that this kind of infection won't be gone on its own. You must go to the dentist as soon as you identify the abscess.
Untreated cavities or little injuries in the gums can cause an abscess into our mouth. As I was saying, you can just leave like that; you will need to see a professional as soon as you can.
You can't ignore an abscess; it will give too many troubles. Leave it just the way it is can be dangerous and it can turn into a life thread. So, in short words, a tooth abscess is an infection that can thread our health and even our life if it leaves it untreated.
So, like I said if you have cavities, and you just leave them to grow in your mouth, suddenly you might be struggling with a tooth abscess. This abscess can have pus on the inside or maybe blood, but it really doesn't matter what substance does it have inside.
The main concern here is that you can discover the symptoms in time to receive dental treatment. It is very important for you to know how to identify an abscess but also, it is essential to understand that this can happen to children too.
So, pay attention to children's oral health to avoid any infection. Remember to book your regular check-up with your dentist in Clairemont.
How to Identify a Tooth Abscess?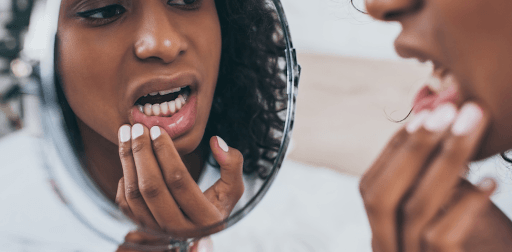 Patients can easily identify tooth abscess.
You can know if you have an abscess if you feel the following symptoms:
You feel sensibility in your tooth
Severe pain in a tooth
You feel pain with pressure (when you touch your tooth)
Facial swelling.
You have fever
Your jaw is in pain
You can actually see the abscess (usually have a yellow or red color)
There is inflammation
Salty taste in your throat when eating or drinking.
So pay attention to these symptoms, don't try to ignore your pain. When you feel pain is for a reason, your body is trying to tell you that something is wrong when you feel pain. Ignoring the pain of an abscess just can bring you troubles in your mouth and also in your body.
Sometimes we decided to ignore the pain because we think that maybe tomorrow it will be gone. However, this kind of pain isn't going away just the way it came, and you must see a professional to fix it.
Tooth decay can become deep and big if you don't see your dentist. If this decay reaches the pulp of your tooth (you can be sure it will) a tooth abscess can grow.
If you don't go to a professional to treat this abscess, the thing can only get worse, and by worse I say ugly. The inflammation of the tooth pulp can cause you severe pain, and if you let the pulp die, you can be sure that the only way of putting an end to your abscess would be the extraction of your tooth.
When a tooth pulp is about to die, there is no way to save it.
Its dying process is unstoppable and irreversible. There are some other reasons for you to get a dental abscess, so you need to open your eyes because even when you have good dental care, you can get an abscess.
Tooth Abscess Treatment
Some people hate going to the dentist, and they can't help it.
But, they must go.
Otherwise, things can only get worse. A tooth abscess in San Diego usually is treated by professionals that drain all the disgusting liquids from your gums or tooth cleaning the area to get rid of your infection.
Take it easy, it sounds like it hurts, but it is painless thanks to the anesthesia. Some cases require root canal treatments, and probably you already know what kind of procedure this is.
Don't worry, it will be pain-free, but is going to cost you a little bit more in case you don't have dental insurance. Fortunately, dentists in Clairemont, San Diego can offer you reasonable prices.
You will need to go to an excellent dentist because if you need a root canal you have chances also to need a crown, and we know that crowns are a little bit expensive.
How can I Prevent It?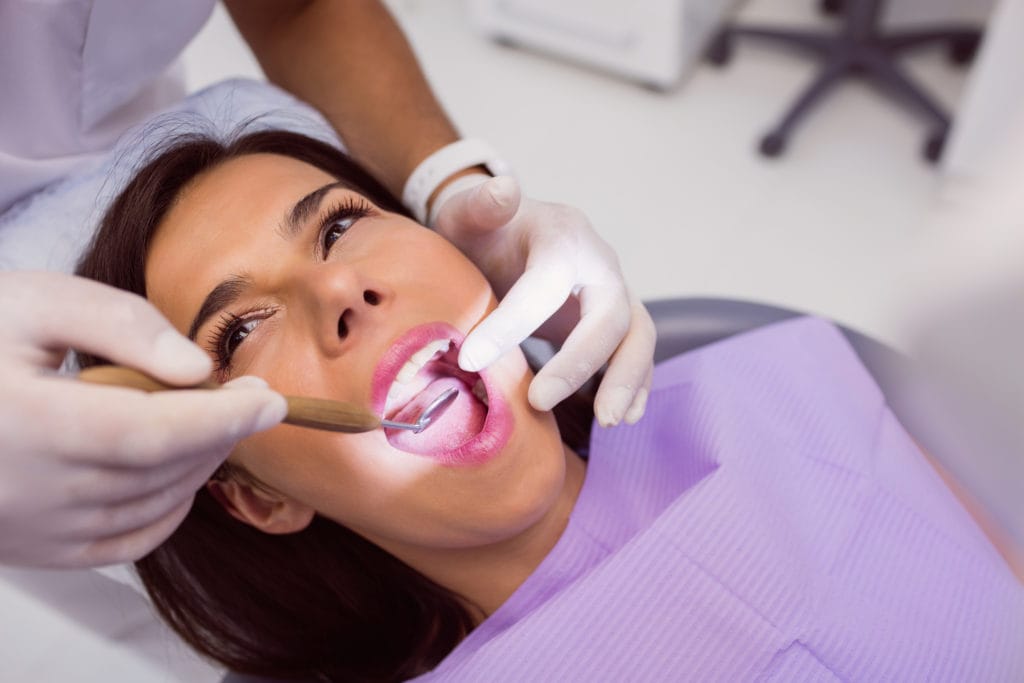 There is not a magical recipe to avoid diseases, sometimes diseases just strike.
But you can always prevent an abscess by going to your dentist to try cavities. When you think that you might have cavities, you need to see your dentist.
Plus, you don't need to wait until you think you have some cavities. Your regular check-ups must be at least twice a year, and you need to use fluoride, floss, and brush in order to keep a healthy oral routine.
Plus it is important that you replace your toothbrush every four or six months, especially if you were sick lately. Also, to prevent you need to have your dental cleanings every six months.
You can also avoid energy drinks, sugary food, candies, and sodas, among others. Bacteria eat sugar which can cause cavities.
As any infection that doesn't receive proper treatment on time can turn into a more prominent infection.
Some people prefer to ignore the pain because they believe that the pain is going to disappear in the past days. Don't wait for the pain to disappear because it won't go away.
Remember that a tooth abscess can be dangerous are hazardous, and they don't go on its own. The only solution for you and your family is going to your dentist as soon as you notice that something is wrong. Please call us if you think that you have a tooth abscess, you can enjoy our free second opinion.
We are here for you and your family, and we are going to be glad of having you as a patient. Remember that prevention is the key to avoid dental problems. Book your regular check-up with your Dentist in San Diego and know about our current special promotions by calling us today.