How to Find a San Diego Dentist If You're New to the Area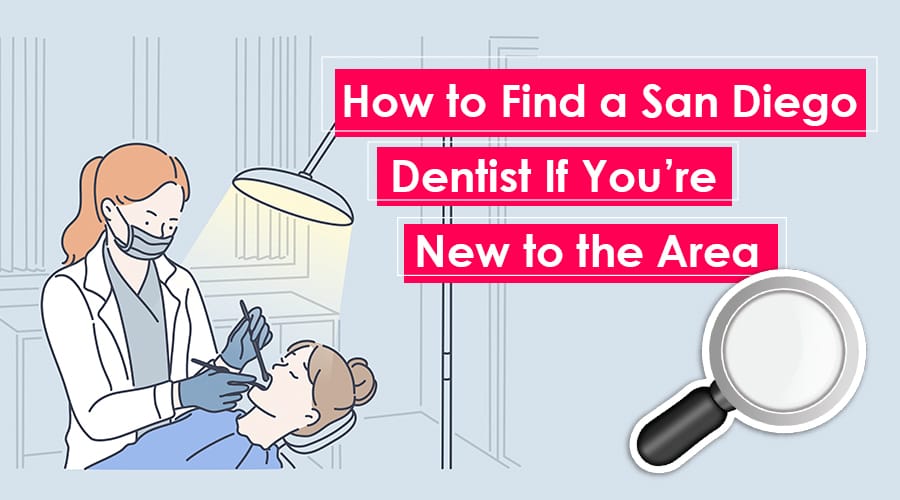 Starting your life somewhere new, it's a brave and life-changing decision that comes with many new exciting experiences. But before you can jump into your new life, there are some tasks you have to do to make your transition smoother. Finding a San Diego dentist is one of them.
Your dental health goes everywhere you go, and in between finding your new grocery store, gym or restaurant is finding a new dentist you can trust to take care of you and your family's smile.
However, finding a new dentist could be a bit more complex than choosing your new favorite coffee shop. You should consider different factors to make a smart decision and ensure your teeth are in the best hands.
And well, isn't this your lucky day! Serena Family & Cosmetic Dentistry is a modern dental office in Clairemont that offers personalized, experienced dental care.
Dr. Serena Kurt has spent over 23 years changing the lives of her patients through incredible dental transformations. She assists her patients in regaining the happiness and self-esteem they have lost due to their dental issues.
We'll list some of the things you should look for in your new San Diego dentist that Serena can offer you.
A Dental Office With State-of-the-art Dental Technology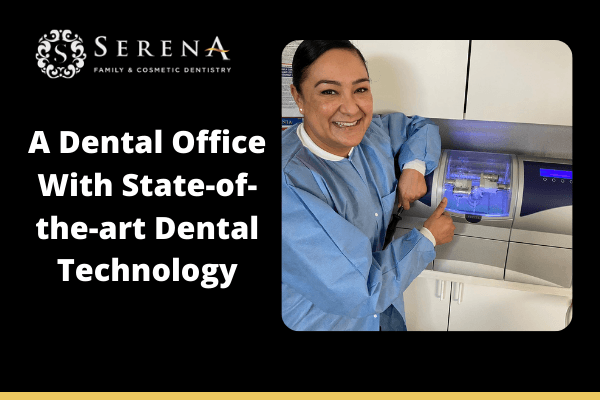 Technology is critical in a dental office. Not only because it's necessary to provide you the best smile results efficiently, but it also saves you time and money. That's right!  
At Serena Family & Cosmetic Dentistry, we use CEREC technology to create Porcelain Crowns in One-Single visit. This way, you don't have to wait for weeks and overpay for your dental work. 
Not to mention that technology contributes significantly to making dental procedures painless and fast.
Choose an Experienced San Diego Dentist
Dr. Kurt has a long and illustrious career in dentistry. She became an outstanding member of the Academy of Cosmetic Dentistry.
She also obtained one of the best scores on the written accreditation test. Not to mention the fact that Dr. Kurt submitted four cases for accreditation that were all accepted.
Dr. Kurt can provide a wide variety of high-quality cosmetic dental services and dental implants in San Diego since she has had continuing education, experience, and advanced training over the years.
She is able to restore your smile, from the easiest to the most complex dental procedures!
Look at the Reviews 
It is known that the best places to visit are the ones that are recommended to you or at least have reviews from real people. They are very useful as they help you have a clearer idea of what to expect from that practice and analyze if it is worth it.
If you don't know anybody in your new community, you can also go online and use social media to ask them if there are any recommendations. 
We invite you to check out our reviews on Yelp or Google and even our before and after gallery to see other patients' experiences for yourself.
Schedule Your First Appointment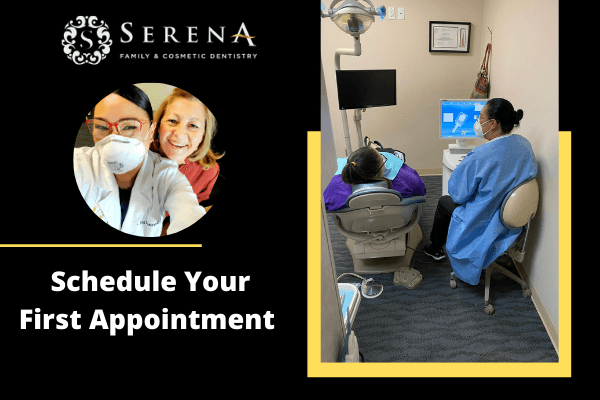 The best way to make a decision is to experience the service for yourself. You can start with getting a simple cleaning or check-up. This way you can see how the staff performs and what the facilities actually look like.
Does it look clean? Is it an environment that you like? How professional and knowledgeable is the dentist?
Serena Family & Cosmetic Dentistry has a New Patient Special for you. Get a Dental Exam, X-Rays, and a Basic Teeth Cleaning for $59 so you can visit us and get the whole experience.
Your new San Diego dentist is just one call away, so don't miss out on all the benefits we have for you. Dental care will accompany you for many, many years, so it's best to take your time and make the best choice for you.
It'll also allow you to have a more comfortable start to this new cycle you and your family are starting.
Get in touch with us if you want more information on how to get started with your smile journey! We are also offering a FREE second opinion. If you got a diagnosis and you're unsure what to believe, you can visit Dr. Serena Kurt to get a professional second opinion.
Don't miss out on great opportunities, and let us give you a warm welcome to the area!