This Is the Perfect Dental Travel Kit You Should Take Everywhere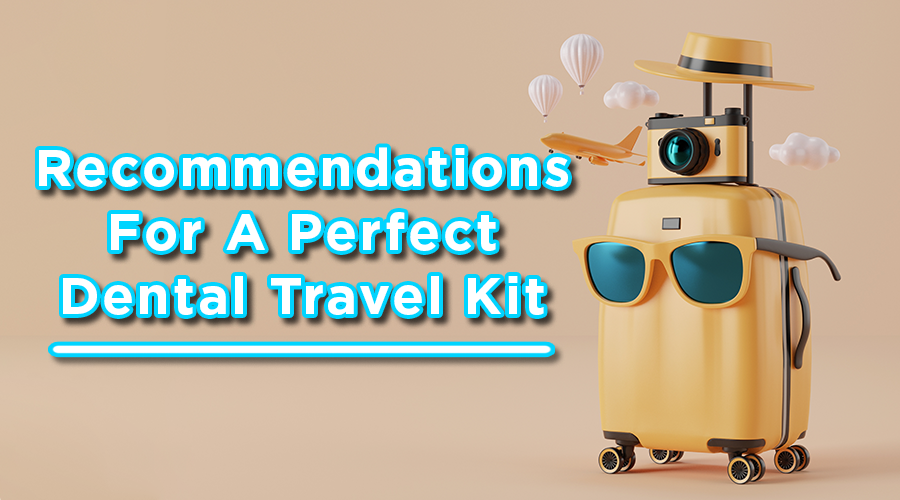 Practicing proper oral hygiene habits is an easy task to follow and will undoubtedly become a healthy guide in the long run. But what about when we aren't home? Trying to follow adequate oral practices outside of our households can become quite a chore when not in possession of a perfect dental travel kit.
Many would consider a quote on quote perfect dental travel kit to simply be a toothbrush and toothpaste. But there is much more to oral hygiene than a brush. When we are out and about, time may fly by, but we should never forget our dental habits.
During these modern times, carrying a handy dandy dental travel kit can be quite the game-changer. When on vacation or touring around the country, it becomes way too easy to ignore our teeth.
It becomes such an afterthought that we become professionals at creating excuses to avoid brushing our teeth. During the day, when we are out shopping, chances are that we will undoubtedly get a snack.
During a pit stop at a gas station, the establishments bombard us with hundreds of sugary sweets that will overwhelm our imagination. Your dentist in Clairemont admits that it may be tricky to avoid buying a treat every once in a while. But with such a diverse line up of snacks, one can only imagine what each one has to offer.
This is when the perfect dental travel kit comes into play. Chances are that by the end of the day, you will most likely head into bed without properly cleaning your mouth.
It's quite understandable if you think missing one session of brushing might not affect your overall oral health, but it could potentially harm your teeth in the long run. As only one cavity is required to damage a smile. It's easy to overthink and skip oral hygiene as a whole during traveling.
It's a great idea to promote dental care around the household as well as among your friends and co-workers. There should always be a perfect dental travel kit for everyone. It should comply with everyone's needs and desires. So, let's get into our list of recommendations!
Toothbrush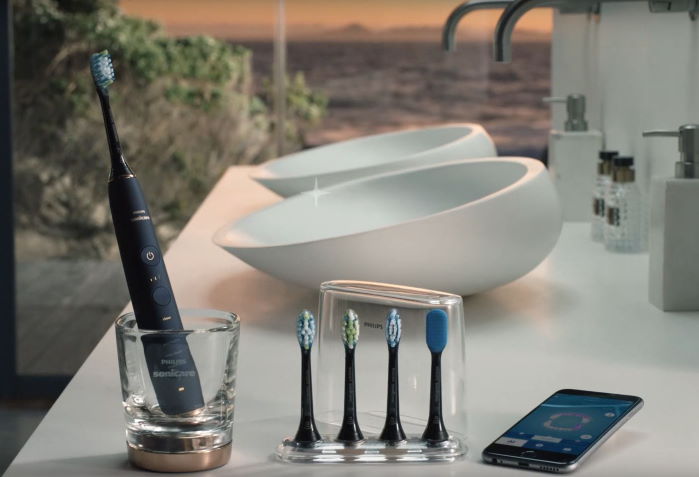 Well, this is the most obvious from the list. There are hundreds of options for toothbrushes, but the most effective of them all is the Philips Soni care DiamondClean Classic. You cannot forget about this unique device, as it is ideal for traveling. With its unique build, you can remove the head and replace it with a new one. It also features a soft-bristled brush that is perfect for kids and adults alike.
Not so long ago, the company has released its additions to the most advanced electric toothbrush, and you can buy it now on Amazon. You can find two types of this model and 3 different models (9300, 9500, and 9700). We would like to explain more about all models' standard features, but there is not enough time. However, we can affirm that it is a pretty great choice for you and your family when traveling, especially on road trips!
And if you want to look for something else, you can always go for the Quip Electric Toothbrush – Copper Metal – Electric Brush and Travel Cover Mount. It was launched during 2015, and it is a direct-to-consumer oral care startup that has sold over 4 million of its American Dental Association accepted electric toothbrushes. Plus, since 2018, its brushes are available for purchase at Target. The Quip Electric Toothbrush would be perfect for you as it is a great investment for your oral health and is ideal for carrying it out on your backpack!
Toothpaste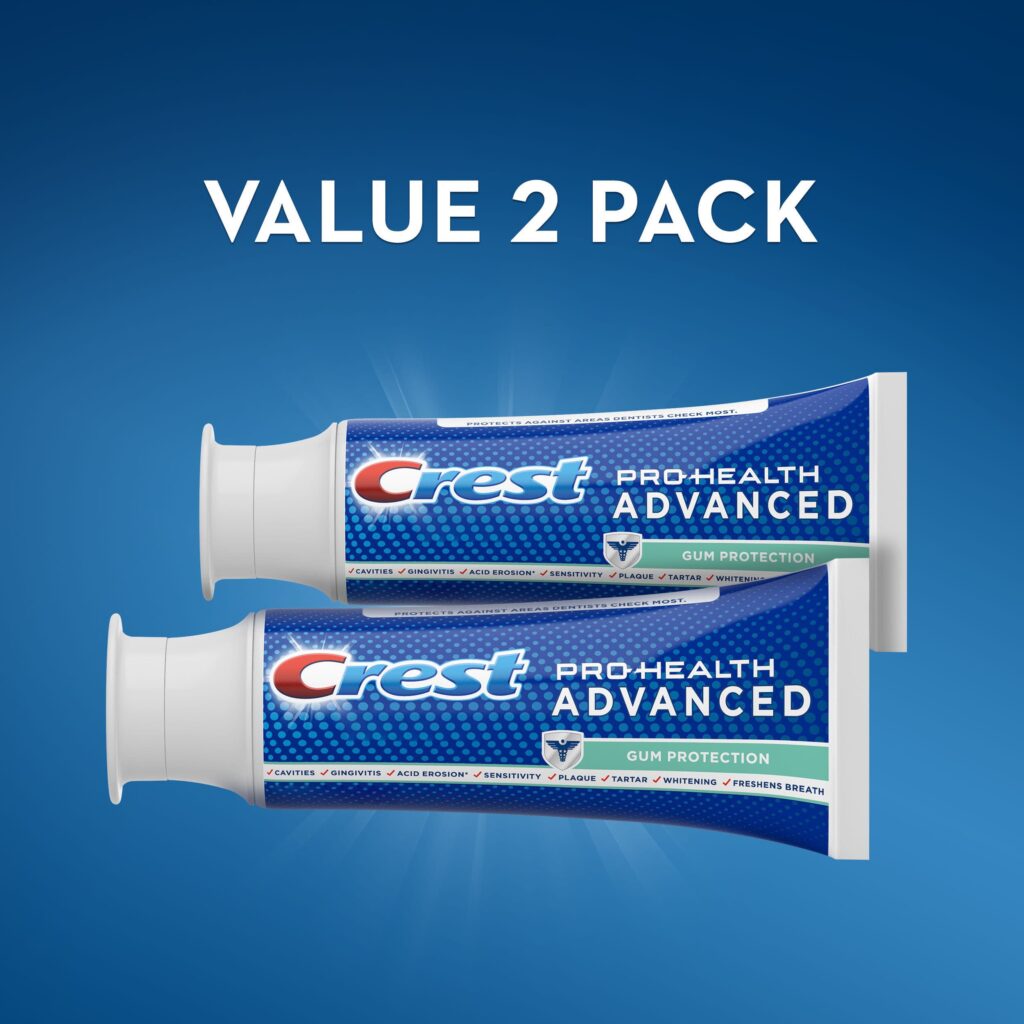 From the wide range of kinds of toothpaste available in the dental market, there is only one to rule them all, and that would be the Crest Pro health advanced Gum protection toothpaste. When traveling, it is not recommendable to use any random toothpaste available. Instead, utilize crest's toothpaste.
This product provides a perfected formula that fights off all the potentially harmful bacteria or accumulative plaque spread around your mouth, especially after a long day of touring around the cities. Its intuitive ingredients and innovative formula allow for deep cleaning, unlike any other toothpaste in the market. Plus, it'll leave you with extra fresh breath, which is a bonus in anyone's book.
Deep cleaning formula

Healthier gums by helping prevent gingivitis

Highest level of protection against plaque bacteria to keep gums healthy

Contains ActivClean Crystals for stain prevention

For best results use with Crest Pro-Health toothbrush, mouthwash, and dental floss
It kills 99% of germs that cause plaque and gingivitis, as well as those that cause bad breath, all without the burn of alcohol. As your Clairemont dentist, we approve it!
Toothpaste for Kids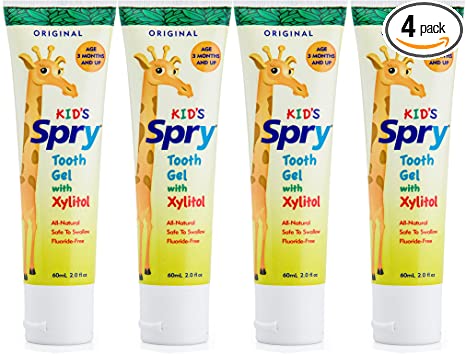 As a side note, children can indeed utilize toothpaste of various kinds, but just as a heads up, there are more focused based toothpaste oriented for kids, which come in the form of Spry Xlear Spry Tooth Gel with Xylitol. We all know how easy it was for us to avoid brushing as kids.
But nowadays, the roles have switched, and it continues to be tricky to get kids to brush daily. It becomes even more of a hassle when they forget that the toothpaste is not for eating. With this kid-friendly toothpaste, you will be able to get your child to enjoy this task much more.
Xylitol toothpaste is a kind of toothpaste that includes xylitol, sugar alcohol sourced from birch trees, and other types of hardwood trees and plants. It is related to improve dental health; xylitol tastes sweet, but unlike sugar, it isn't transformed in the mouth to acids that can promote tooth decay. Ideal for your dental travel kit. 
Dental Floss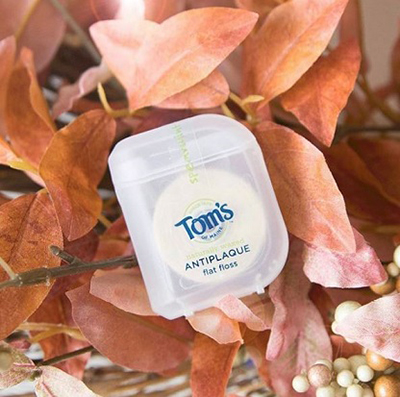 The search for the best quality dental floss ends here, as Tom's of Maine Spearmint Antiplaque Flat Floss is the adequate solution for your traveling dental needs. Elaborated with natural compounds and flavored with a touch of divine oils, you'll enjoy flossing on the road much more than before.
Created to simulate and perfect flossing, Tom utilizes a ribbon-like floss that'll stand out in your perfect dental travel kit that slides right in between your teeth and gums without causing a burning or painful sensation.
Tom's of Maine Antiplaque Flat Floss has a thin flat exterior for the effective removal of tartar and plaque. Flossing is an essential part of one's oral care regimen, allowing you to remove plaque and particles that can lead to tooth decay and gum disease from places between teeth that brushing can't reach. 
This brand is made of many strong nylon filaments woven together to prevent fraying or snapping. And it is prepared with a unique blend of natural waxes; Tom's floss slips smoothly between teeth and is gentle on gums. Its flat shape and broader surface let you clean each tooth thoroughly and efficiently.
Effective removal of plaque

Made of many strong nylon filaments

Prepared with a unique combination of natural waxes

Lets you clean each tooth efficiently and thoroughly
Oral Hygiene Travel Kit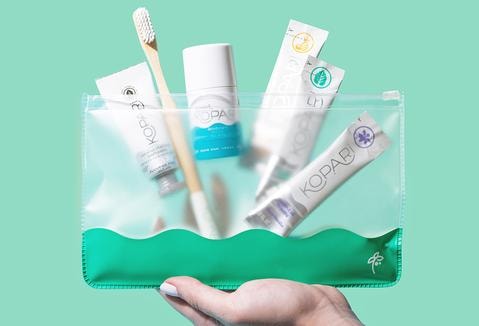 Kopari, its Personal kit, is the perfect dental travel kit for all of your dental needs. Avoid all the hassle that goes into making an ideal dental travel kit when you can simply buy one.
All-natural, eco-friendly kit includes the following: see-through travel kit bag that provides visibility to the all-natural bamboo soft-bristled toothbrush, charcoal toothpaste because why not, and numerous coconut pullers. This is not all.
In the purchase of this personal kit, you'll get your very own personal coconut-based deodorant ideal for all your travel, touring, and dental needs. Perfect dental travel kits should be in everyone's mind when traveling, maintaining your oral practices on a check, and improving your overall touring experience.
So please, take a moment to prepare before heading out. Your oral health should always be in tip-top shape. Let us know if you want us to write about a topic in particular. We would like to answer all your doubts. So, leave it in the comments below, and don't forget to subscribe, we share interesting content every day.